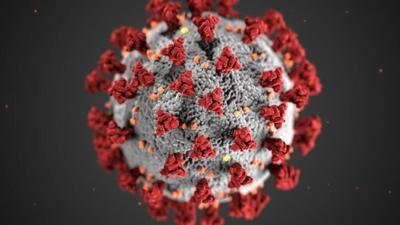 YORK – Pfizer COVID-19 booster vaccines are now being offered at Four Corners Health Department's vaccination clinics, according to local health officials.
Four Corners officials say these shots are for those who were originally vaccinated with Pfizer vaccines and are at least 65 years of age or have an underlying health condition that puts them at risk for serious illness. A person is eligible to receive a Pfizer booster vaccine if it has been at least six months since their last Pfizer COVID-19 vaccine. If anyone has questions about if or when they could receive a booster, they can call the health department at 402-362-2621.
Four Corners continues to hold walk-in clinics every week.
Walk-in clinics offering Pfizer, for those who are 12 years old and older, and Johnson & Johnson (for those who are 18 years old and older) are held every Tuesday.
On Thursdays, they offer Moderna and Johnson & Johnson (for those who are 18 years old and older).
The clinics are held at the Four Corners offices at 2101 North Lincoln Avenue in York, from noon until 4 p.m. There is no charge for the vaccine.
The health department is also reporting there were 209 new COVID cases in the health district in the last 14 days with 82 of those cases recorded in the past seven days.
Of those in the last seven days, 27 were in York County. Twenty-eight were in Seward County; 14 were in Butler County; and 13 were in Polk County.
Since the pandemic began, there have been 6,639 confirmed cases of COVID-19 in the health district.
The cases that have been reported in the last seven-day period are in all age groups.
During this week's community sector briefing, Four Corners Director Laura McDougall said, "The good news is that the counts are still trending down from where we have been, we are still improving. The general trend is downward, which is good. Our peak was in September and this improvement continues. York County is looking better than it has been."
Jim Ulrich, CEO of York General Health Care Services, said state hospitalizations are also showing a downward trend, which is encouraging considering there are a lot of hospitalizations right now that are not COVID-related.
"Our testing has gone down this last week also, as we did less than 30 tests with only three positives," Ulrich said, noting these figures do not count the tests they conduct at Willow Brook and the Hearthstone.
"The activity at the emergency room is still up, but with COVID activity from Tuesday to Tuesday, we only had three COVID patients in our emergency room who were treated and sent home, and one that was admitted," Ulrich said. "And we have no COVID inpatients right now, in the hospital."
He said that as of Thursday morning, there were no COVID-positive residents at the Hearthstone or Willow Brook. And there were only three staff members from the entire YGHCS team who were out due to COVID-related reasons.
It was also reported during the community sector meeting that there are no current cases of COVID among any students or staff members in the York Public School system.