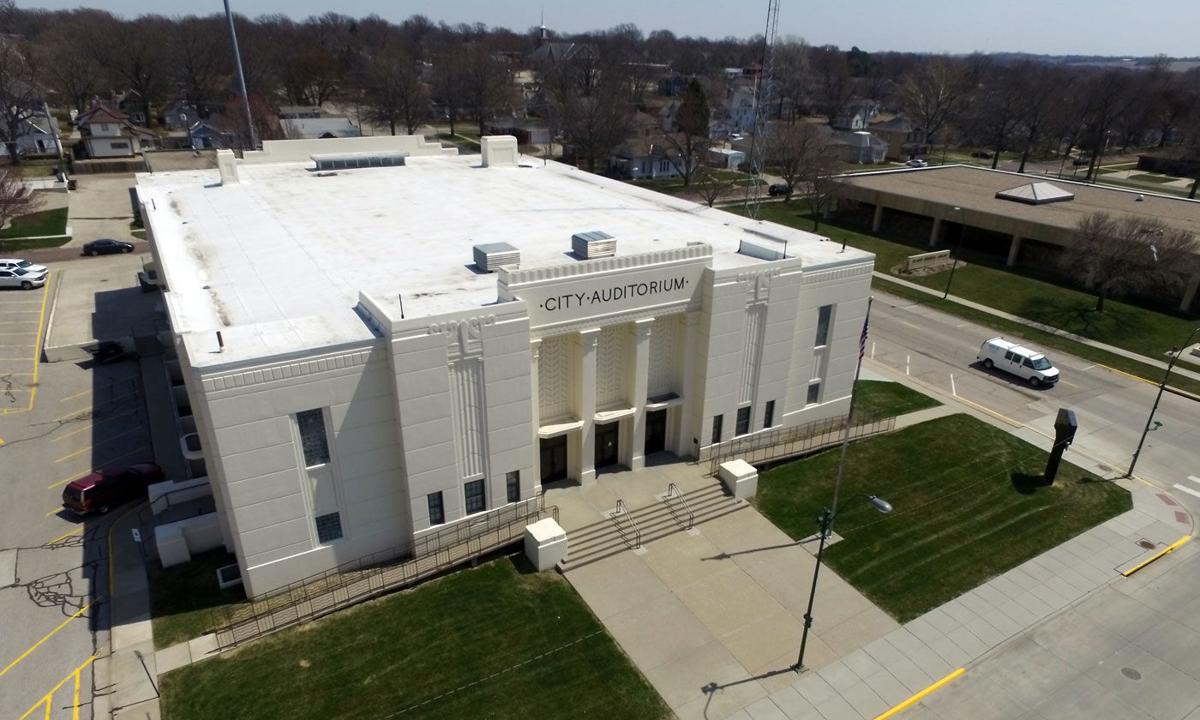 YORK – Rental rates for the city auditorium have been slightly adjusted, now that millions of dollars have been spent in renovating and repairing the historical facility.
"The project at the auditorium will be done soon, so we will need to reevaluate the rates," Cheree Folts, York Director of Parks and Recreation, told the council this past week. "We simplified the terminology, for starters."
Earlier, there were many different rental rates classified as resident, non-resident, revenue and non-revenue for each, etc.
"We completely simplified the language because it was confusing and there were so many different categories," Folts said, presenting the rental categories and rates being proposed by the Parks and Recreation Advisory Board.
The new rates and classifications are as follows:
Main floor: Non-revenue producing event, $400 a day; revenue producing event, $600 a day; alcohol at an event, $250 a day; day-before set-up, $150 a day; day-after take-down, $150 a day; damage deposit (for weddings only), $200; north dining room, $30 an hour.
For athletic rentals: Full-court practice, $10 an hour; game, $60; tournament, $350; batting cages, $5 for 30 minutes; concessions, $100 a day.
Folts said regarding the new rates, they are "only about $50 more than what it was, so nothing drastic," when it comes to main floor rentals. The $150 a day rate for set-up and take-down is also new.
"The first events (after the renovation project is completed) are in late March, so we are getting started," Folts added.
Folts said she also compared these rates with those of the convention center, which are obviously higher.
Folts was asked what type of set-up services are offered at the auditorium. She explained that the renters must set up their own events. "We bring in the number of chairs and tables they need, and they are responsible for all the set-up and take-down."
The council voted in favor of the new rates which will take effect immediately, with comments that the new rates are quite considerable and even conservative considering all the upgrades that have taken place.
It was also noted that when the auditorium work is done, community center staff will move over to that facility – as the work will go into full swing at the community center. Some work-out equipment will be moved to the auditorium basement and there will be community center membership offerings there – but rentals of the auditorium will still be the priority. This will last throughout the duration of the construction work at the community center, which is expected to last until next fall.