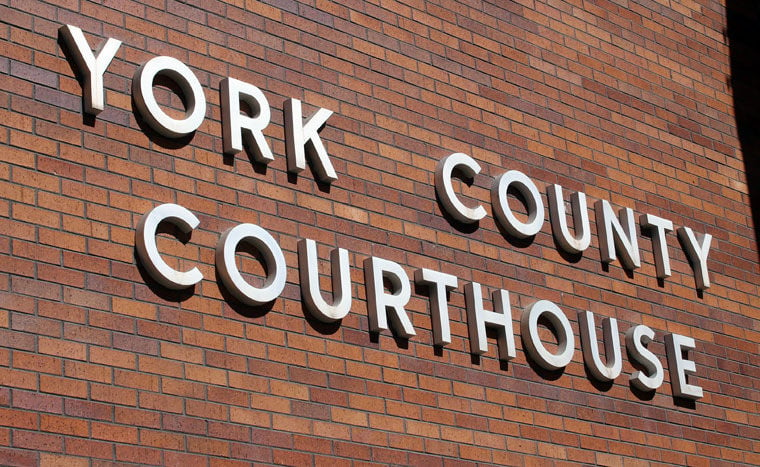 YORK – Joseph RC Mills, 30, of Henderson, has been sent to prison after being convicted of one count of making terroristic threats, a Class 3A felony, in York County District Court.
Mills was sentenced this week by Judge James Stecker.
According to the affidavit filed with the court by Henderson Police Chief John Prusia, he was dispatched to an address along 16th Street in Henderson upon the complaint that Mills was threatening his neighbors.
Chief Prusia says in the affidavit that Mills went to a neighbor's house, asking to use a cell phone.
"When the neighbor denied him, due to Mills' drunken and disorderly state, Mills then became belligerent," Chief Prusia wrote in his report. "Mills threatened to burn their house down in hopes that they die and threatened to (do certain things) to their remains, and he exposed himself . . ."
Further details about the incident cannot be published due to the graphic nature.
"I believe evidence will show that during the events, Mr. Mills did intentionally and maliciously try to intimidate and terrorize the neighbors by describing how he would burn their house down in the hopes that they would die causing them to be in fear for their lives. I will add that there were children home during this event," Chief Prusia said further, in the court document.
Mills earlier pleaded no contest to the charge.
This week, York County Attorney John Lyons told the court he had been informed, minutes earlier, that Mills had a new, unrelated case, "but I have no details at this time. I just think the court needs to be aware. It's my understanding that the case involves possession of methamphetamine, hydrocodone and paraphernalia, but I have no details. Regarding this case, we had an agreement that if he obtained an evaluation and diagnosis and pursued treatment, we would recommend probation. But seeing another case may be pending, I think it is important that the court be made aware."
Mills' attorney, Jerry Clinch, told the court his client "has mental health disorders, he needs help."
"This involved threatening to burn down a house and hoping that people die," Judge Stecker said to Mills. "Clearly, you have a serious substance abuse problem. This is a serious case and here you are arrested again, for possession of a controlled substance."
Judge Stecker sentenced Mills to 18 months in prison, with credit for two days already served. He was also ordered to post-release supervision, following the prison sentence.