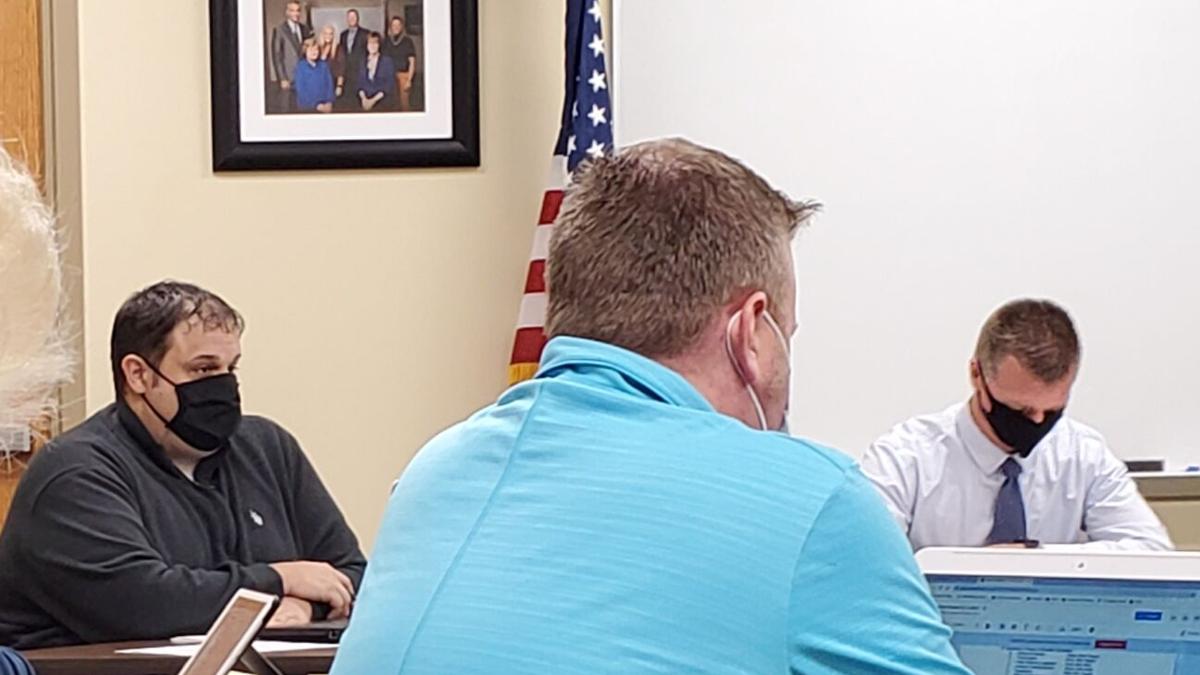 YORK – York Public Schools Board of Education officially kicked off 2021 at their first meeting of the new year January 11 at the YPS District Office.
The board welcomed new member Brien Alley, who was elected last November. Following Alley's swearing in the board elected new officers and appointed committee members, reorganizing board leadership. Newly-elected YPS Board president Barb Skaden said it would be beneficial for committee members to get even more active in their roles. York Public Schools Superintendent Mitch Bartholomew said there are already plans for board members to soon visit the welding lab, which is receiving renovations. "We're about 70 percent done or so – now would be a good time to get in there and take a peek," he said.
Bartholomew led discussion on YPS's monthly budget. "There is some extra paid leave due to quarantines, due to positive cases and so on." Said extra costs were originally to be reimbursed through COVID-19 aid. "That has changed," he said. "I'm not expecting any reimbursement for that. Right now I'm just planning on our budget having to take care of it. That has caused us to say, OK we need to put limits on some things." York Public Schools' administrators are maintaining the district's solid ground despite coronavirus-related expenses, Bartholomew said. "We're right where we should be," he said, adding: "We're limiting any kind of extra spending at this point. The admin team is doing an outstanding job at the building level – really asking, do we absolutely need it now?"
As the days tick away, the nearer draws York's MLK Day In-Service. Organizers chose to have the event – virtually – rather than scrap the region's much-loved teacher learning symposium altogether. "Beth [Ericson, YPS District Administrator] made a really good point to me," Bartholomew said. "Some schools have planned their calendars around this day." Beth Ericson, YPS District Administrator, reported on programming development. "Oftentimes we'll have 600-650 people and we're set to have about 350," Ericson said. However, she added, some schools choosing not to attend this year said they are still looking to participate in MLK Day 2022. Because of the logistics of putting together a fully virtual event, Ericson and the rest of the YPS administrators decided to have fewer breakout sessions. Still, there will be plenty to look forward to and lots of learning to be had, Ericson said. One workshop example is "Hiding in Plain Sight," which will inform educators about "different drug paraphernalia or drug use that people may not realize as we're going into home visits or different things we may see with kids – just to be more aware," Ericson explained.
Ericson also reported on social studies curriculum and adherence to LB399, which offers state-level guidelines and requirements for civics, history, economics, financial literacy and geography education.
Bartholomew reported on educator COVID-19 vaccinations. Recently there have been changes beyond the District's control as to when members of the education profession will have vaccines available. "Educators are the third group," Bartholomew said. "It sounds like February is going to be the time for the education sector. As long as you work in an education building you can be part of that group – even substitute teachers."
The board unanimously elected to extend the contracts of Ericson, York Elementary School Principal Kris Friesen, YES Assistant Principal Brad Luce, York Middle School Principal Kenny Loosvelt, York High School Principal Jason Heitz and YHS Assistant Principal/Activities Director Tyler Herman. "We are in really great shape with our admin team," Bartholomew said. "They are doing a really great job. This is our commitment to them for [2021-22 school year]."
"We appreciate you very much – all of you," said board member Amie Kopcho.
The YPS Board of Education's next regular meeting is scheduled for 7 p.m. Monday, January 25 at the YPS District Office.