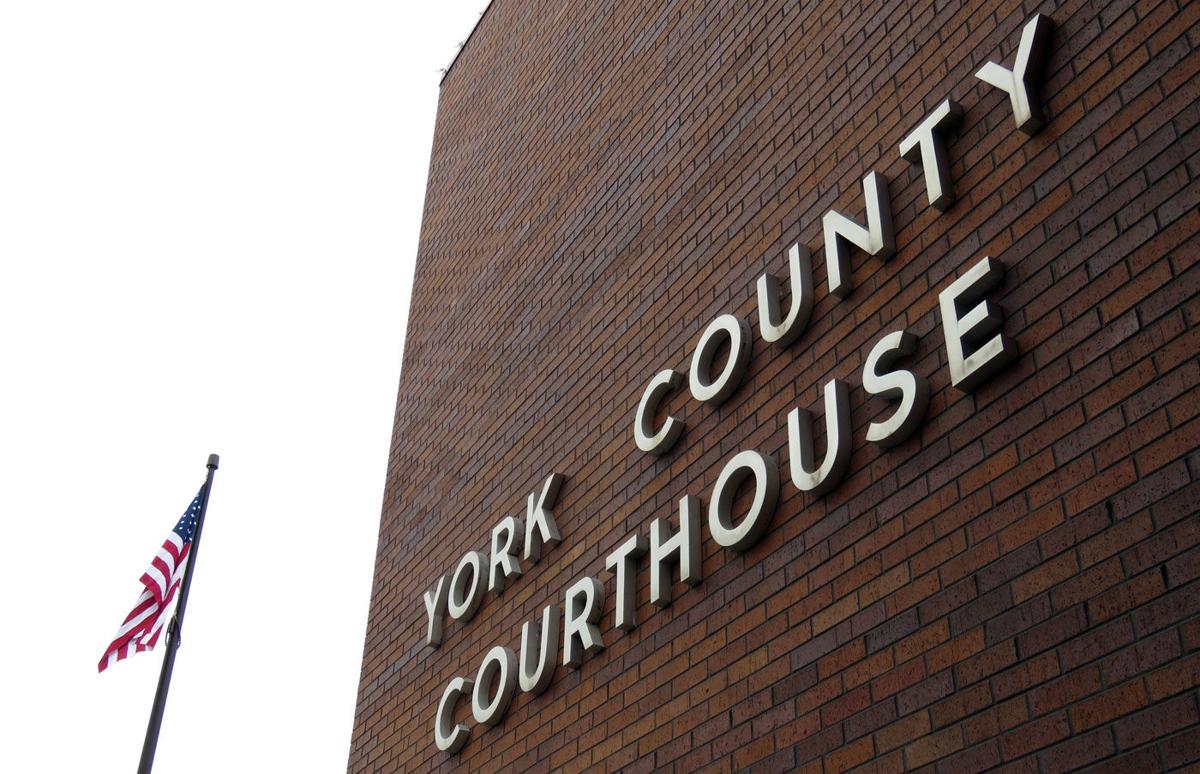 YORK – Robert T. Long, 40, of Lincoln, has pleaded not guilty to six charges in York County District Court in a case where he is accused of flight to avoid arrest, resisting arrest, driving under the influence and under revocation, refusal to test, and willful reckless driving.
He appeared in District Court this past week, for arraignment proceedings, before Judge James Stecker.
The case began in late March, in the late evening hours, when a deputy with the York County Sheriff's Department was dispatched to a convenience store in York upon the report of a very intoxicated man at the gas pumps.
In the affidavit submitted to the court, the deputy said the clerk indicated she had refused to sell the man any more alcohol and another person in the store said the man had a very strong smell of alcohol.
The deputy found the vehicle going down Grant Avenue and when the driver failed to signal a turn onto Fourth Street, the deputy turned on his emergency lights.
But, according to court documents, "the vehicle excessively gained speed and traveled to Platte Avenue and then north on Platte Avenue. The white sedan then made a left turn onto Fifth Street and excessively gained speed up to approximately 60 mph in a 25 mph marked zone. The white sedan tried to make a right turn onto Division Avenue, but due to the speed the vehicle was traveling the driver could not negotiate the turn and crashed into the curb disabling the vehicle. (The deputy) exited the patrol vehicle and he displayed my service weapon. (The deputy) gave multiple verbal commands to the driver to show his hands. After multiple verbal commands, the driver exited the vehicle and placed his hands inside the front pockets of his hooded sweatshirt. (The deputy) gave verbal commands for Long to show his hands and get on the ground, to which the driver did not comply. Long started walking toward the deputy with his hands continuing to be in his pockets. He then ran on foot in a north direction and (the deputy) pursued on foot."
Another deputy arrived at the scene and when Long saw that deputy, he tried to change directions but the initial deputy tackled him to the ground. The deputy says Long refused to comply with commands to place his hands behind his back.
Eventually, Long was taken into custody.
A preliminary breath test allegedly provided a result of .204 (.08 is the legal limit). The deputy said Long refused to submit to a chemical test.
During arraignment proceedings, Long pleaded not guilty to all the charges and a jury trial was scheduled for August.
Long was taken back to the jail, where he remains in custody.