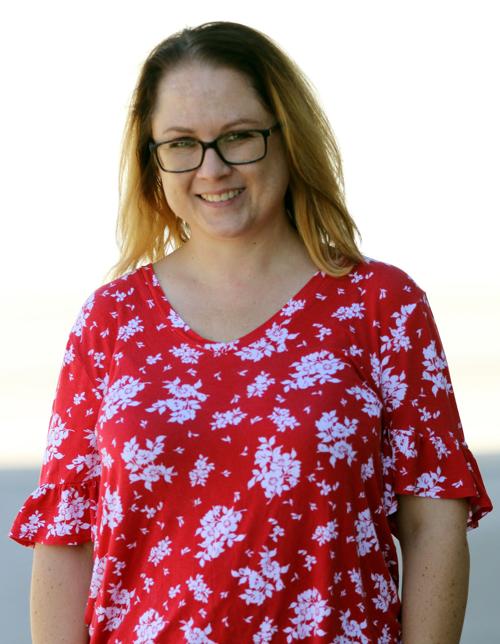 To paraphrase Forrest Gump, journalism is like a box of chocolates.
Already knowing my interview or research subject, I always think I know the direction the story – every story -- will take: the questions I ask, the topic I will focus on, how I approach writing it. Every time I go to an interview or sift through research materials, the story is going to be about exactly what I planned and the photos likewise.
Take my story about York General's isolette donation to animal rescuer Kathy Johnson: donation and critters. Done.
Nope. Instead I learned there is a lot of red tape to cut through if you want to legit rescue animals, the incubator has a backstory and albino possums are a thing. I also met a wonderful person who I am so glad I now know.
Wednesday I drove to a farm east of Cordova, expecting to do a story for the Advantage about what it takes to sell farm-raised and –harvested chickens. Again, no. Instead I met an immigrant couple who, besides raising five daughters, raises tons of chickens, three sheep, a cow and some super-fluffy dogs. I met a couple who gets up long before sunrise to tend to their rural oasis, then heading to work and school in distant communities – and loves every minute of it.
I traveled to Lushton for an upcoming story. I expected an older woman making small batches of jelly and noodles in her kitchen to sell at farmer's markets. When I arrived I entered a sizable outbuilding with a certified commercial kitchen and walls of canned foodstuffs and drying homemade noodles draped over racks – these things sold not only at farmer's markets, but retail spaces and by special orders throughout Nebraska.
The surprises aren't necessarily pleasant. A while back I did a story on a York musician, businessman and educator. No one I spoke to had heard of him, so the story was going to be about his success, achieved over one hundred years ago and now almost forgotten. Little did I know he was respected for his politically-themed music – but also endorsed the racism and sexism commonplace those hundred-some-odd-years ago.
Even writing my column sometimes has twists and turns, the words taking me to places and feelings I don't anticipate. This edition of "From the Pen of J.A.V.," however, has stayed true to what I intended to convey: writing is often serendipitous -- and there are few things better than a good piece of chocolate.
Be the first to know
Get local news delivered to your inbox!