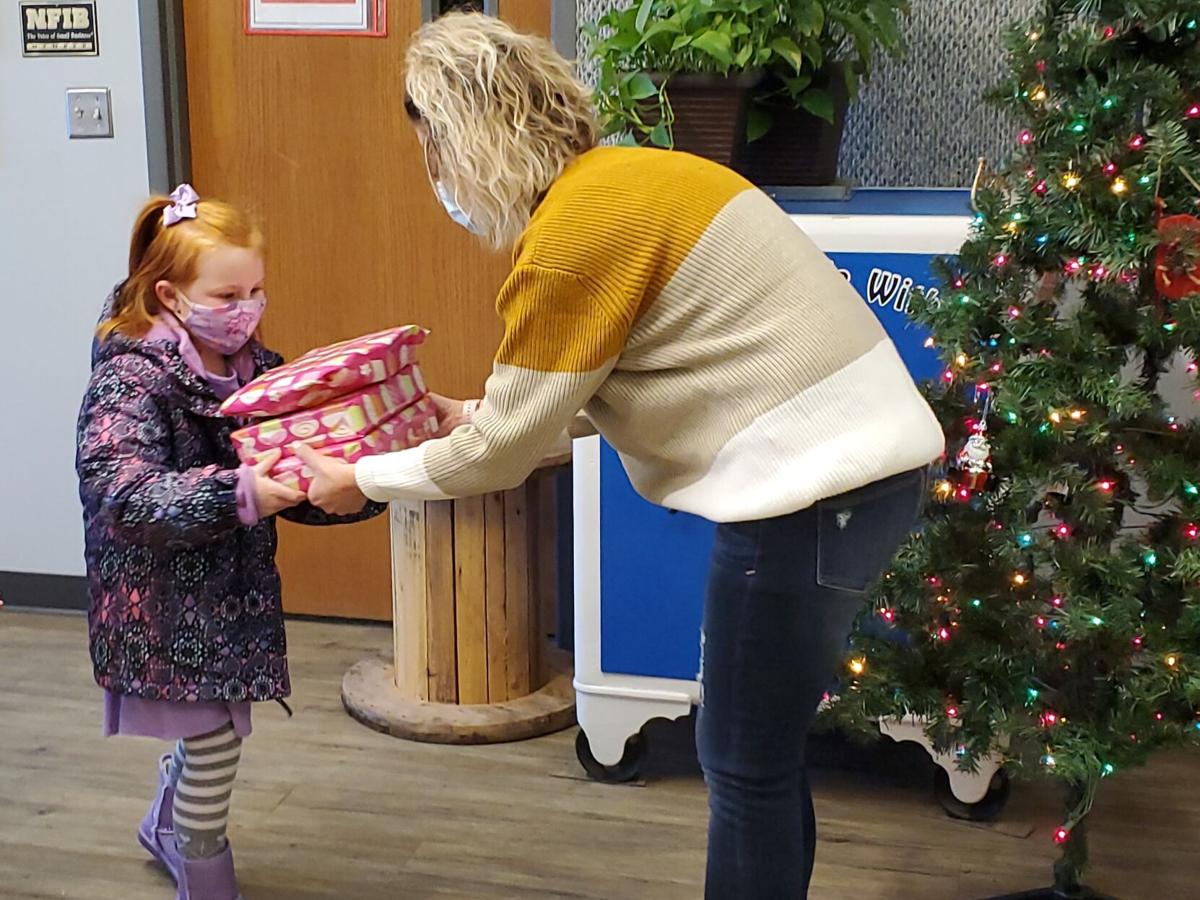 YORK -- Klaire Heberlee's December drive-by birthday garnered plenty of gifts – but not for Klaire.
The now eight-year-old has a birthday tradition: gifts go to those who need them more than the angelic, outgoing redhead. "Two years ago, for Klaire's birthday our little social butterfly wanted all of her classmates to come to her birthday party, not because of the gifts but just because she loved hanging out with her friends," said Kym Heberlee, Klaire's mother. The Heberlees saw an opportunity to teach their Klaire and her two siblings a lesson about being kind. "We talked with her and she came up with the idea of having her friends come but asking them to bring something that could be donated to kids that were perhaps in the hospital or weren't able to have presents for Christmas," Kym explained.
The Heberlees are relatively new to York, having moved from Kansas last year. "We hardly knew anyone so we celebrated her birthday with just family and we talked about how much we missed having friends and being able to donate like we had the year before," Kym said.
That was the plan – until coronavirus complications. Klaire couldn't have a big birthday bash surrounded by her friends, so like many other coronavirus-era birthday parties, the celebration was a drive-by affair. Still, Klaire's friends and family didn't disappoint, bringing gifts of all sorts destined for Blue Valley Community Action.
Blue Valley Community Action happens to be the beneficiary of McCormick's Heating and Air Conditioning's annual Toy, Toiletry and Food Drive. When the Heberlees found out about the endeavor, Klaire and her family decided it was the perfect place to leave the gifts. "My mom told me not everyone would get a present and we found this place and we could donate here," Klaire said.
Jen Arndt of McCormick's wasn't in the office the day the Herberlees dropped off the donations, but her coworkers called her right away. "When they called and told me I cried," Arndt said. Wednesday Arndt got the opportunity to meet the little hero as Klaire and her family paid a visit to McCormick's. As a thank you Arndt presented Klaire with some gifts from McCormick's – and shed a few tears. "This year with COVID we weren't sure how [the drive] was going to turn out," Arndt said. When all was said and done, the drive – with a big push from Klaire's birthday contributions – ended up with over 800 pounds of food, plus cash, gifts and toiletries for BVCA.
For several days, the identity of the little girl with a big heart and her family were a mystery; in true selfless giving fashion, the Heberlees dropped off the donations with little fanfare. "They weren't looking for the 'thank-you,'" Arndt said. "They were just doing the right thing."
"She was so sweet, and her siblings helped her, too," said Jamie Moore of McCormick's Heating and Air Conditioning.
As many a modern-day mystery is solved, Arndt took to the internet, posting a thank-you to the mystery family on Facebook. Kym happened to see the post, and reached out to let McCormick's know it was Klaire who was behind the haul. A few Facebook private messages later, the Heberlees had a date with the folks at McCormick's. On Wednesday, the family – with Klaire leading the way through the door – arrived at McCormick's to meet Arndt. To surprise Klaire, McCormick's had a few birthday gifts for her to keep. Arndt leaned over, shaking the smiling redhead's hand and presenting her with her own birthday gifts. Through tears Arndt thanked Klaire for her generosity and wished her a "happy birthday." Arndt said it's a birthday tradition she hopes keeps giving, even beyond Klaire and her family.
"Hopefully it inspires more children – more people."