Like many health care professionals, Heather Elliott believed the arrival of COVID-19 vaccines earlier this year would put the darkest days of the pandemic behind them.
"The very first day the vaccine went live, we were all on the phone that minute, 'how fast can we get a shot?' We thought everyone would be that way, standing in line to get their shot," Elliott, a discharge nurse at Bryan Health in Lincoln, wrote in a recent Facebook post.
But that hasn't happened.
After a surge in vaccinations this spring, the push dried up, and everyone considered the pandemic over, she and other health care providers said. Now the virus is back.
"People are running, and they're tired," Elliott said. "It's a constant rat race of getting this thing done so you can move on. I miss the days when you can sit in a patient's room and just talk to them."
The recent surge in COVID-19 infections has left Nebraska nurses and doctors exhausted, dismayed about the level of distrust in vaccinations and science, and devastated that even healthy, younger patients are dying.
The dramatic rise in patients has been more draining and discouraging this time around because many of the serious infections and deaths could have been prevented by simply getting a free vaccination.
"Whenever we hear, here's another patient with COVID coming into the hospital, it's just a let down," said Dr. Jessica Jones, an infectious disease specialist at Omaha-based Methodist Health System. "We feel like a lot of this is unnecessary."
Jones said that hospitals regularly care for people who don't adhere to medical advice, such as diabetics who won't give up carbohydrates, or those with heart disease who won't quit eating fatty foods. But the solution here, she said, is much easier than, say, quitting smoking.
"With COVID, I just have to go to a clinic from Douglas County or my local pharmacy and get a free shot," Jones said. "It's like going into battle without your armor — we have this wonderful armor, and it's free."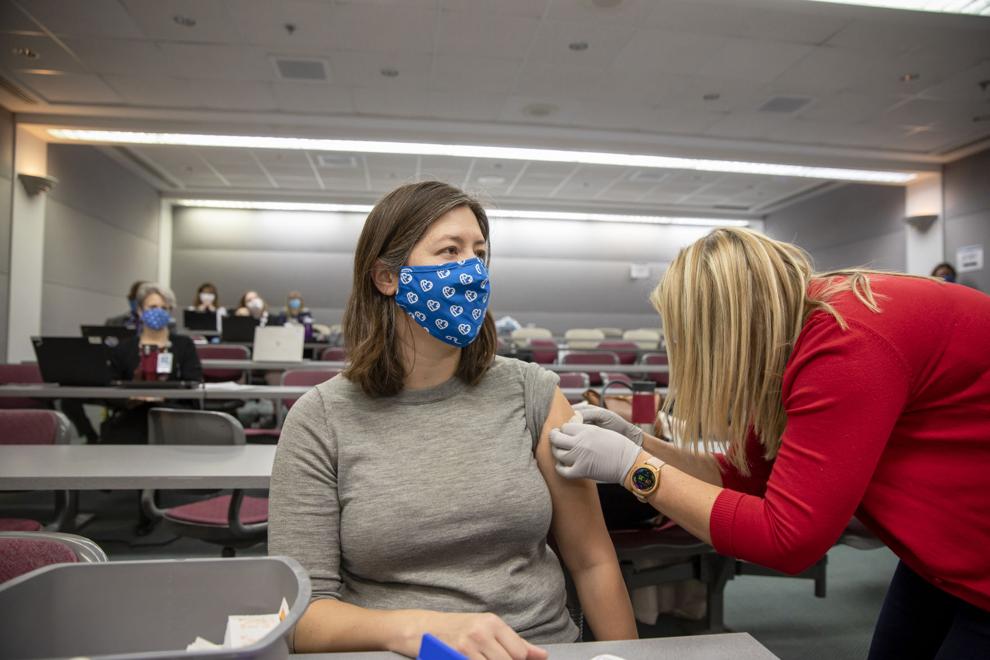 The World-Herald reached out to nurses and doctors in Omaha and Lincoln after seeing social media posts from health professionals venting frustration about dealing with a new surge of patients, including many who are in denial about the serious nature of the delta variant and who reject COVID-19 vaccinations.
Some said it was getting harder and harder to fight the "misinformation" some patients get from friends or from social media, and harder to feel empathetic toward sick patients who, overwhelmingly, now regret not getting a jab.
"We are feeling compassion fatigue," said Val Perez, a registered nurse at Nebraska Medicine. "The patients have become a lot more demanding, and angry. And a lot of my colleagues are angry that we're still doing this and that the population hasn't listened to us and our recommendations."
To be sure, shortages of nurses have plagued health facilities for years, but at least one survey — from the Nebraska Center for Nursing, created by the state in 2000 to address nursing shortages — found the number of nurses considering leaving their primary employment has risen in the past couple of years, from 6.3% to 7%.
Nurses interviewed said that they're working more overtime, dealing with more patients and covering vacant posts. Before the pandemic, the Nebraska Hospital Association formed a task force to find solutions to the nursing shortage. Recently, Gov. Pete Ricketts took steps in hopes of easing the workload on nurses, such as suspending regulations that block retired and inactive nurses from returning to work.
"Caring for critically ill patients, such as those hospitalized with COVID-19, is intense physically, emotionally and mentally," said Kari Wade, the president of the Nebraska Nurses Association. "When the volume of patients needing care at this level is at a maximum, it takes a tremendous toll on the team of health care providers and health systems."
The data show a rapid increase in infections since mid-June, when the more contagious delta variant took hold in the state.
Hospitals recently began to voluntarily suspend elective surgeries to free up more beds for an expected, continued increase in COVID patients. The governor's order mandated that suspension statewide.
Elliott, the discharge nurse at Bryan Health, said she took to Facebook after hearing too many "code blue" alarms, alerting staff to a critically ill or dying patient, and dealing with too many patients who didn't take steps to protect themselves.
"It's like we're helpless, sort of," Elliott wrote.
She and two other Bryan nurses said recently that they've heard all kinds of explanations from patients about why they didn't get vaccinated: They intended to but hadn't gotten around to it, they were too busy or that the vaccines hadn't yet been federally approved. Some younger people rationalized that they didn't need a shot because if they became infected, it wouldn't be any worse than the flu.
But Bryan intensive care unit nurse Taylor Kadavy, 25, said that during the delta variant surge, she's caring for patients her age, who have no underlying health issues, who are now on ventilators, on maximum life support.
"And they're not getting better. And they won't get better," she said.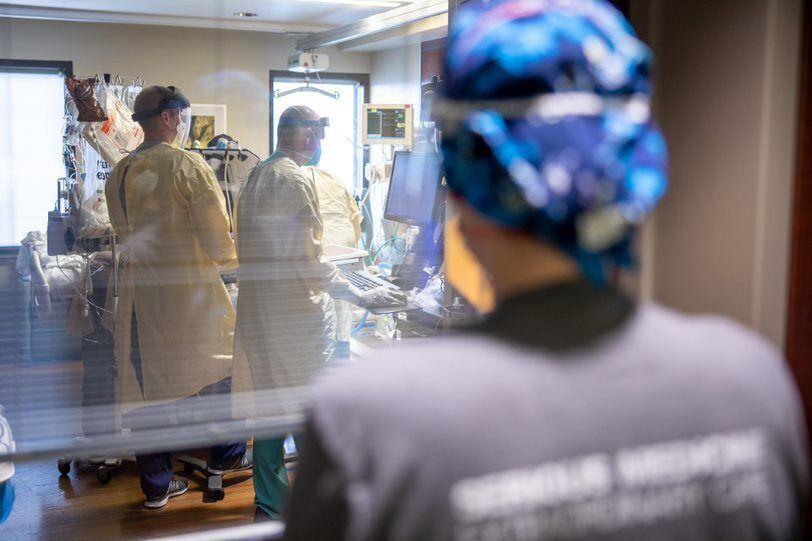 Katherine Wolverton, a progressive care nurse at Bryan, said she confronts a lot of misinformation about COVID-19.
"I feel a lot of frustration when I have people denying that they have COVID or saying that it's a conspiracy," she said. "That's hard when we're taking care of these sick patients and we're the only people who can be with them. I don't think a lot of people understand what it's like in the hospital."
"These people are dying. I'm holding them in their last breath," Wolverton said.
She and others said they are dismayed and discouraged that people don't believe the medical experts. People are dying needlessly, they said.
Elliot, 50, said that when she first became a nurse, "if your doctor told you to do something, you did it."
Now, she said, many people believe "these doctors don't know what they're talking about."
Those interviewed said it doesn't do any good to argue with those who reject vaccinations. Instead, they try to relate what they know and where to look for reliable information. The vast majority of those in the hospital, they said, express regret that they didn't get vaccinated.
"What we don't want them to feel is any sort of shame," said Jones, the infectious disease physician. "We want them to share their story, to get the vaccine, and urge others to get the vaccine."
But she admitted that it's getting harder to push back because "you're just fatigued, it's hard to rally the troops."
Jones said one patient told her that she'd done her own research on the internet and wasn't so sure about the vaccine. But all the evidence, the doctor said, shows that the vaccines work to prevent serious illness, hospitalization and death.
"Unless you've enrolled 30,000 patients in clinical trials, your research doesn't count," Jones said. "It's unfortunate that it's become a political issue. It's a health care issue in our mind."
Jamie Moore, a 27-year-old nurse at Nebraska Medicine, said it's "just like we blinked" and the number of COVID patients jumped from three a couple of months ago to more than the 24-bed COVID floor where she works can handle. Another floor has now been converted to hold COVID patients.
Overall, nurses are doing more work with fewer personnel, Moore said, and she knows colleagues who are considering getting out of "bedside" care and switching to easier clinic or office jobs, because of burnout brought on by the pandemic.
"I went into nursing knowing it wasn't going to be easy. I can't imagine what it's like for new nurses," she said.