Recent data from the Nebraska Department of Health and Human Services on breakthrough COVID-19 cases show vaccines are still very effective against the disease, although possibly not as effective as they were before the delta variant took hold.
In the four weeks from July 31 to Aug. 28, there were more than 3,200 breakthrough cases added to the state's numbers, which made up about 13% of all cases added during that time. About 70 vaccinated people wound up in the hospital during that time, which made up about 16% of all hospitalizations.
Dr. James Lawler, a co-executive director of the University of Nebraska Medical Center's Global Center for Health Security, said that while doctors are seeing a few more hospitalizations and deaths of vaccinated people than they were a few months ago, "we're still seeing very high vaccine efficacy rates.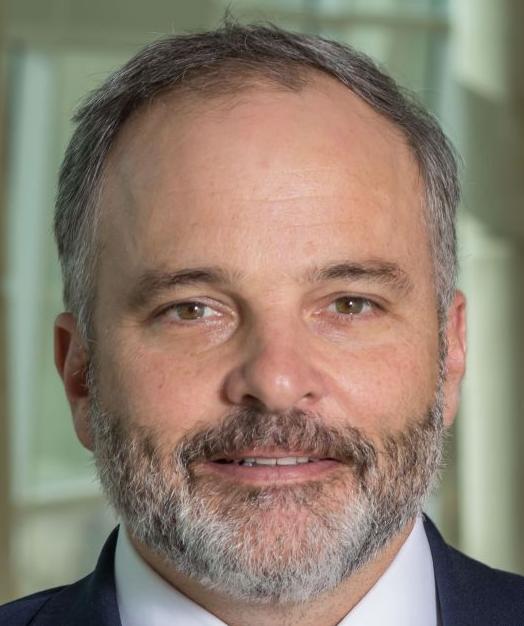 "The vaccines are still holding, especially for serious illness," Lawler said. "They're just not doing as good as they did before delta."
He said anecdotal evidence from Nebraska Medicine and some other large hospitals shows there has not been "an appreciable rise" in serious cases or hospitalizations among people who are vaccinated.
COVID-19 data is hard to come by in Nebraska since the state eliminated its dashboard and daily updates at the end of June, and health districts, at state direction, stopped reporting data for any county with less than 20,000 people at the end of July.
Earlier this week, the Douglas County Health Department said it had analyzed data from the state that showed that as of Aug. 26, there had been 1,671 recorded vaccine breakthrough cases in the county. With nearly 307,000 county residents fully vaccinated, that means the breakthrough rate as a percentage of those who are vaccinated is about 0.5%.
"We know that no vaccine will be 100% effective," Douglas County Health Director Lindsay Huse said in a news release. "However, this data confirms the COVID-19 vaccines work extremely well."
Statewide, the vaccine breakthrough rate as a percentage of the population is even lower, with fewer than 4,900 reported breakthrough infections out of more than 1 million people fully vaccinated.
Bryan Health, one of the few hospitals in the state that publicly reports its daily COVID-19 hospitalizations, including how many of its patients are unvaccinated, said its rate of hospitalizations of vaccinated people has risen slightly.
A few weeks ago, less than 10% of COVID patients were fully vaccinated, a number that has increased to 15%-18%.
But those vaccinated patients rarely wind up in intensive care or need to go on a ventilator. As of Wednesday, every patient in intensive care or on a ventilator at Bryan was unvaccinated.
"The vaccine does what we hoped it would do," which is keeping most people from becoming seriously ill, said Dr. John Trapp, chief medical officer of Bryan Medical Center.
Data from both Bryan and the Lincoln-Lancaster County Health Department show that about 20% of recent COVID deaths are among vaccinated patients.
As of Thursday, Lancaster County had reported 30 deaths since Aug. 1, six of whom were vaccinated. Bryan had 40 deaths in August, eight of whom were vaccinated, Trapp said.
However, he said there is a definite trend with deaths among the vaccinated. They are older, and they often have serious underlying health conditions.
For example, Trapp said, the average overall age of Bryan's 40 August COVID deaths was 64, but the average age of the eight vaccinated people who died was 77.
At the same time, he said the number of young unvaccinated patients that Bryan is seeing is concerning, with people in their 40s, 30s and even 20s being hospitalized.
"It's really critical, critical illness," Trapp said. "That's making it hard on the nurses, that they're so young, and it's making it hard on the critical care team."
It's also making it hard on the hospital, because younger patients tend to want more aggressive treatment when it's needed, such as ventilators, in the hopes of getting better, he said.
The good news, Trapp said, is that Bryan has seen very few pediatric patients, and none have been ill enough to need intensive care or to be transferred to Children's Hospital & Medical Center in Omaha.
Douglas County on Friday reported nine pediatric COVID-19 patients in its area hospitals.