Find Local Jobs. Get Hired.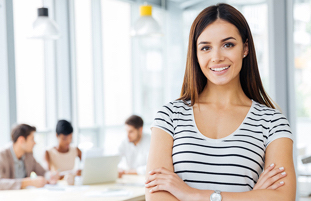 Find local jobs, receive personalized alerts and promote your profile.
Join our Talent Community
Join the York News-Times and work directly with local businesses in achieving their marketing goals! This is a fun and exciting position that …
Reinke Manufacturing Co., Inc is Now Hiring the following positions:  Tubemill Operator The responsibilities of a tube mill operator are to se…
York General Hospital has a Part-time Surgical RN. This position is eligible for a $5,000 Sign-On Bonus! Hours will be Monday-Friday with an o…
York General Health Care Services, in York, NE is seeking a Full-time Payroll Coordinator-Human Resources Assistant (with a Part-time option).…
Corrections Unit Caseworker - $20.00 Hourly Location of position: Nebraska Corr. Center for Women, 1107 Recharge Road, York, NE 68467 Examples…
Secretary II (Substance Abuse Unit) - $12.50 Hourly Location: 1107 Recharge Rd York, NE 68467 Schedule: Monday-Friday 8:00 - 4:30 Examples of …
Chemical Dependency Counselor  Location of position: Nebraska Correctional Center for Women, 1107 Recharge Rd York, NE 68467-8003 Work schedul…
In a tough job market amid the pandemic, here are tips for a resume showing you're prepared for a new opportunity and have the skills for it.
York General has a full-time opening for a Certified Surgical Tech to provide care in our Surgical Department. This position has a $5,000 Sign…
York General Hearthstone has Certified Nursing Assistant full-time or part-time positions available. Current position needs are evening or nig…
York General Hearthstone has full-time or part-time LPN positions available. This position is a leadership role. It involves managing the need…
Westfield Quality Care in Aurora, Nebraska is looking for dedicated individual to join a broad team of Westfield Quality Care staff. Full-Time…
Westfield Quality Care Center in Aurora, Nebraska is looking for dedicated individuals to join a broad team of Westfield Quality Care Center s…
Westfield Quality Care in Aurora, Nebraska is looking for dedicated individual to join a broad team of Westfield Quality Care staff. Quality A…