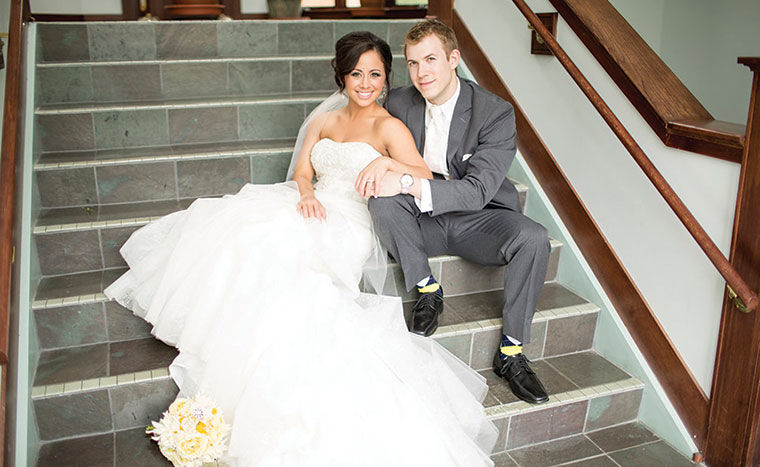 LINCOLN – Keshia Christine Kraft and Robert Michael Anderson Norris exchanged wedding vows in a 5 p.m. ceremony on May 30, 2015.
Reverend Susanna DesMarais officiated at the ceremony held at Holy Trinity Episcopal Church in Lincoln. The bride was given in marriage by her parents Chris and Cheryl Kraft.
Parents of the couple are Chris and Cheryl Kraft of Lincoln and Dr. Michael and Mary Norris of Lincoln. Honored guests included grandparents of the couple Virgil and Eva Liermann, Bill and Sharon Kraft and Guido and Betty Rindone.
Chelsea Enninga of York served as the Matron of Honor while Annie Norris of Omaha was the Maid of Honor. Serving as Best Men were Ross Young of Lincoln and Joe Rindone of Omaha.
Flower Girls were Avery Enninga of York and Olivia Rindone of Omaha and Carter Luce of York and Alex Expinosa of Lincoln served as Ring Bearers.
Ushers were Nick Espinosa and Ben Stalder.
Jessica Freeman provided music for the ceremony.
A reception was held at the Nebraska Champions Club in Lincoln with music provided by Complete Music.
Following a honeymoon to Grenada the couple is at home in Lincoln. The bride, a graduate of the University of Nebraska-Lincoln, is currently employed at Tabitha in Lincoln and the groom, also a graduate of the University of Nebraska-Lincoln, works for Lincoln Industries in Lincoln.
Be the first to know
Get local news delivered to your inbox!