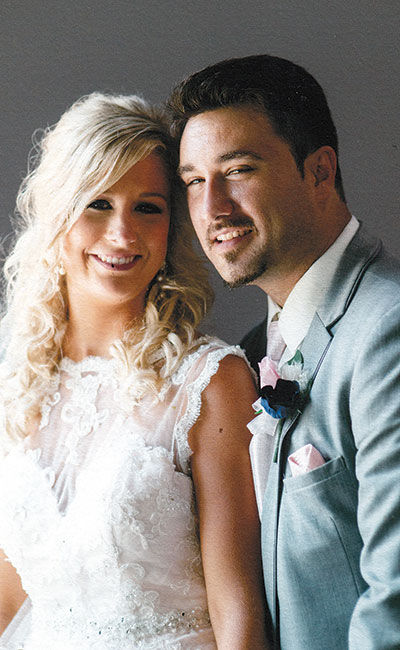 SEWARD – Shelby Mae Luettel and Marko Nikolic were united in marriage on Saturday, July 22, 2017 at Junto Wine outside of Seward with Pastor Mike Neidow officiating.
Parents of the bride are Tom and Judi Luettel of Gresham. Parents of the groom are Tihomir and Radmila Nokolic of Serbia, Europe, formerly of Lincoln.
Grandparents of the bride are Shirley Richter and the late Arthur Richter of Gresham and Flavian and Pat Luettel of Albion and the late Darlene Luettel. Grandparents of the groom are the late Dragan and Mirjana Nikolic of Serbia, Europe and the late Jovo and Anica Runjevac of Serbia, Europe.
Brittany Ross of Madrid served as the Maid of Honor. Nichole Runge of York served as the Matron of Honor. Bridesmaids included Rachel Hladik of Valparaiso, Hannah Albracht of Waverly and Ashley Ertl of Lincoln. Sofia Nikolic of Lincoln was the flower girl.
Groomsmen included brother of the groom, Mladen Nikolic of Lincoln, Chauncey Marshall of Lincoln, Joey Gullikson of Sonoma, Calif., Juan Hernandez of Lincoln and Kenan Sahuric of Lincoln.
Beau Bristol of Lincoln served as the ring bearer and Luka Nikolic of Lincoln served as the honorary ring bearer.
Colton Luettel of Gresham, Conner Luettel of Gresham and Dustin Kronhofman of Arapahoe served as ushers.
Seth Reher and Cassie Zitek of Lincoln served as personal attendants. Danielle Divis of David City served as a guest book attendant. Host couples were Terry and Lori Richter of Gresham and Rob and Jean Reynolds of Norfolk.
Following the ceremony, dinner and dancing was held at the Grand Manse of downtown Lincoln.
The couple is residing in Lincoln after a honeymoon in Europe.
Be the first to know
Get local news delivered to your inbox!