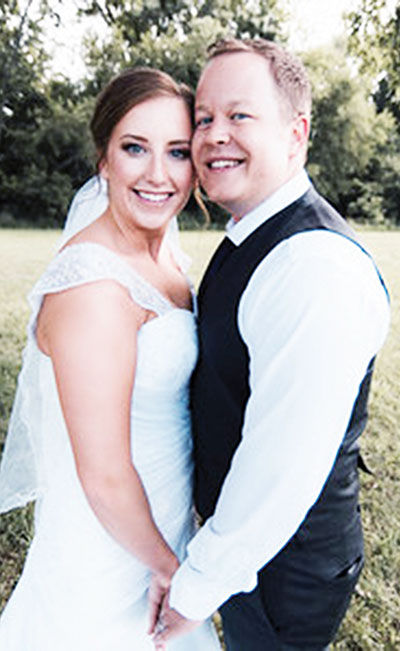 OMAHA – Jerilyn Ann Cornell and Timothy James Kliewer exchanged wedding vows on Saturday, July 7, 2017 at St. James Catholic church in Omaha.
Parents of the couple are Rodney and Joyce Cornell of Elm Creek and Dennis and Shirley Kliewer of Bradshaw.
The bride was given in marriage by her parents Rodney and Joyce Cornell.
Claire Cornell of Elm Creek served as the Maid of Honor and Tamara Wiens of Hampton was the Matron of Honor. Bridesmaids included Marissa Ruhl of Omaha, Emily Summerfield of Avoca, Iowa, Staci Worm of David City and Hayley Phillips of Omaha.
Mia Wiens of Hampton was the Flower Girl.
Issac Smith of Omaha and Luke Spielman of Omaha served as the Best Men while the Groomsmen included Ryan Wiens of Hampton, Tyler Newton of Bradshaw, Tyler Gloe of Omaha and Dan Smith of Omaha.
Mason Wiens of Hampton was the Ring Bearer.
Ushers were John Kinney of Omaha and Brent Derby of Omaha.
A reception was held at the DC Center in Omaha and was hosted by Ron and Kathie Klute.
The newlyweds spent their honeymoon in Negril, Jamaica and are currently at home in Omaha. The bride, who has a Master's Degree in Occupational Therapy from College of St. Mary, is employed by Brookstone Village in Omaha as an Occupational Therapist. The groom, who graduated from the University of Nebraska – Omaha with a Bachelor's Degree in Management and Marketing is employed by Jacob Stern and Sons of Omaha as a Commodity Trader.
Be the first to know
Get local news delivered to your inbox!