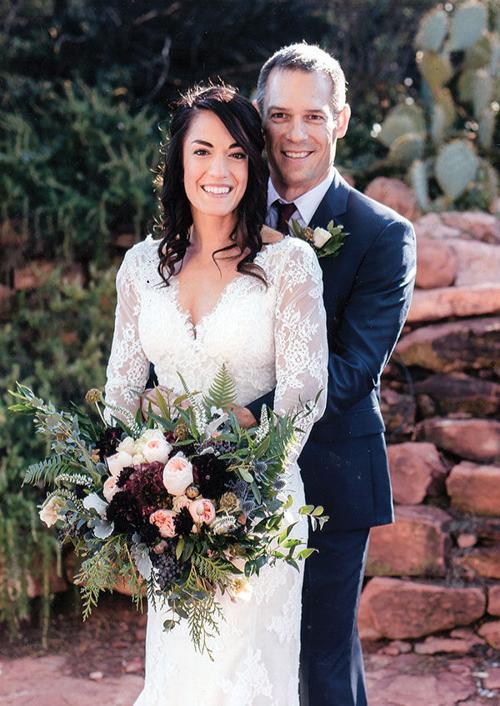 Katie Kolahi and Brian Burgess exchanged wedding vows on Saturday, December 17, 2016 at Sedona, Ariz.
Roger Burgess, father of the groom, officiated the ceremony.
Parents of the couple are Kay and Mahmood Kolahi of Seattle, Wash. and Roger and Geraldine Burgess of York.
Mitra Knickelbein of Seattle, Wash. served as Matron of Honor. Bridesmaids were Roya Kolahi of Seattle, Wash., Ahalya Doland of Chicago, Ill. and Juliette Poof of Phoenix, Ariz. Claire Knickelbein, niece of the bride, was the flower girl.
Wade Burgess, of Wheaton, Ill., served as the Best Man. Groomsmen were Gentry Burgess of Kirkland, Wash. and Dallas Bergh of Chandler, Ariz. Hudson Barry of Omaha, nephew of the groom, was the ring bearer. Grant Burgess of Kirkland, Wash. ushered.
Katie is a graduate of Washington State University at Pullman, Wash. and Brian graduated from Northwestern University in Evanston, Ill.
A reception was held at the Agave Center in Sedona, Ariz.
The couple enjoyed a honeymoon in Patagonia, South America. They make their home in Scottsdale, Ariz.
Be the first to know
Get local news delivered to your inbox!