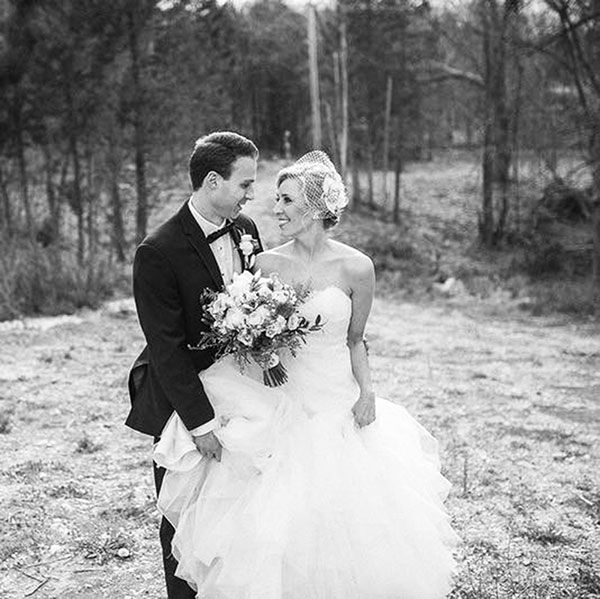 DEFIANCE, MO. – Michele Marie Norquest and Daniel Joseph Brunsman exchanged wedding vows in a 6 p.m. ceremony on April 8, 2016.
Pastor Michelle Spices officiated the ceremony held at Chandler Hill Vineyard in Defiance, Mo. The bride was given in marriage by her parents Kent and JoAnn Norquest.
Parents of the bride are Kent and JoAnn Norquest of York. She is the granddaughter of Margery Norquest and the late Delbert Norquest and George and Jeanene Vosicky.
Parents of the groom are Lawrence and Jacqueline Brunsman of Tulsa, Okla. He is the grandson of the late Joseph and Martha Brunsman and Harry Hawkey and the late Marion Hawkey.
The bride is a graduate of the University of Nebraska with a BS in Nutrition, Dietetics, Exercise and Health Sciences. She earned a Masters of Science in Dietetics from Oklahoma State University. She was an AKSARBEN Heartland Princess in 2009 and is currently employed as a Clinical Dietitian RD/LD with Hillcrest Medical Center in Tulsa, Okla.
The groom is a graduate of the University of Oklahoma with a BBA in Energy Management and his Juris Doctor from the University of Tulsa. He was an Opera Ball Squire in 2000 and is currently employed with WPX Oil and Gas in Tulsa, Okla.
Sarah Norquest, sister of the bride, served as the Matron of Honor and Nicole Burk was a bridesmaid.
The Best Man was Michael Brunsman, brother of the groom while Jonathan Brunsman and honorary attendant Eric Brunsman, brothers of the groom, served as groomsmen.
The Flower Girl was Victoria Burk and Everett Burk, godson of the bride, served as Ring Bearer.
A cocktail hour, dinner and dance were held at Chandler Hill Vineyard and the couple spent their honeymoon in Saint Lucia.
They are currently making their home in Bixby, Okla.
Be the first to know
Get local news delivered to your inbox!