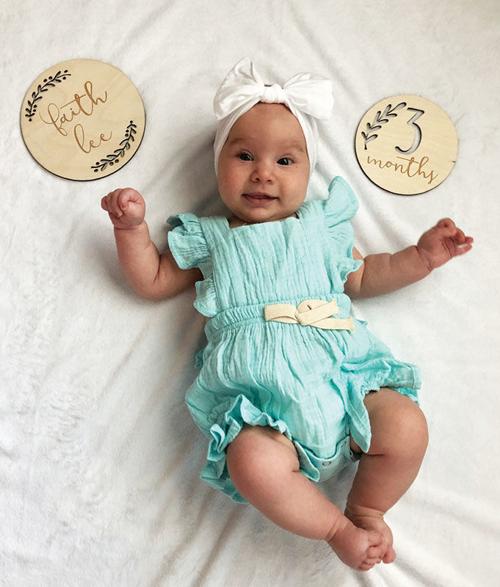 Shawn and Paige (Engel) Wiese, of Omaha, are the parents of a daughter, Faith Lee Wiese, born at 11:34 a.m. on May 17, 2019 at Women's Methodist Hospital in Omaha.
She weighed 9 pounds 4 ounces and was 20 ¾ inches long.
Siblings include the late Joselyn Sue; Weston Thomas, age 7; Alexus Jo, age 5 and Jurnee Paige, age 2.
Grandparents are Deb (Engel) and Chris Nolan of McCool Junction, Gary and Amy Wiese of Lindsay and Dave and Cindy Engel of Silver Creek. Great-grandparents are Gene and Alice Wiese of Lindsay and LaVonne Engel of Silver Creek.
Be the first to know
Get local news delivered to your inbox!