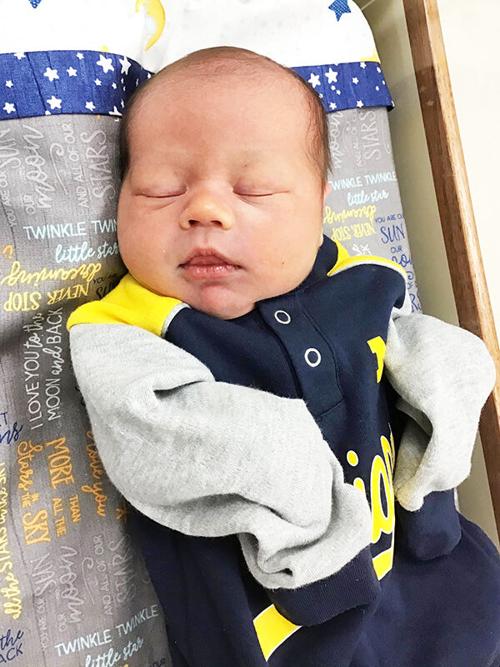 Elijah and Tanya (Douglas) Nuss, of Sutton, are the parents of a son, Charles Raymond Nuss, born at 6:07 a.m. on October 4, 2020 at York General Hospital in York. He weighed 7 pounds 5.2 ounces and was 19 inches long.
Sibling Johanna Blu Nuss, age 2, welcomed him home.
Grandparents are Kathy and Doug Douglas and Mike Robbins, all of Sutton, and Tracy and Shelly Nuss of Hernando Beach, Fla. Great-grandparents are Anna Griess, Mary Ann Serr and Mary and John Robbins, all of Sutton, and Harold Douglas of Huntsville, Ark.