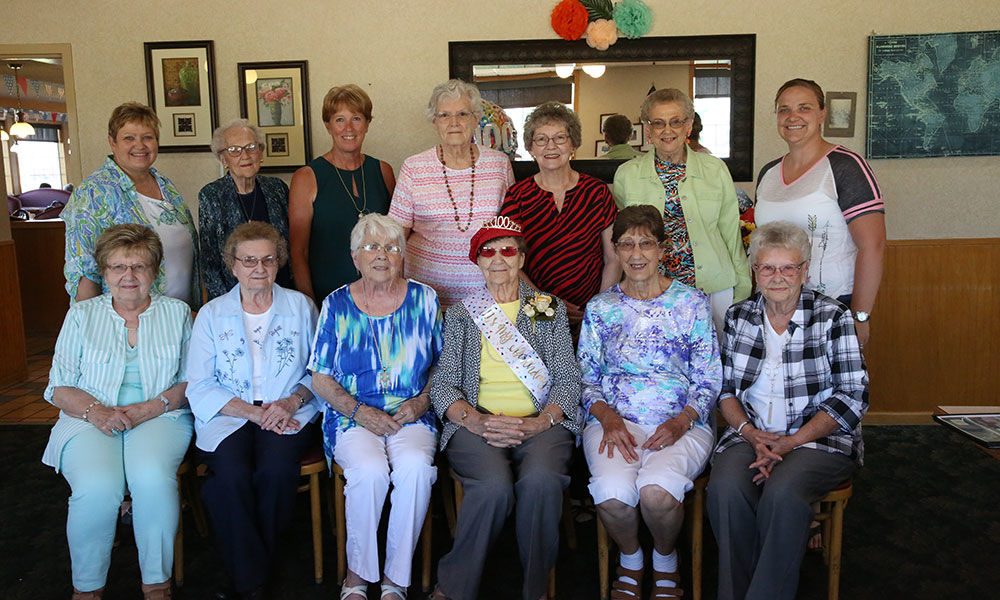 Evelyn Slaughter of York recently celebrated her 100th birthday.
She celebrated with friends and family. Pictured are: (front row, l-r) Elsie Goertzen, Leann Miller, Darlene Bowman, Evelyn Slaughter, Norma Gibbs, Sally Stone. (Back row, l-r) Sheryl Fix, Faye Petersen, Karen Stuhr, Kathy Merchant, Mary Hayden, Carol Penner, Rhonda Olson.
Be the first to know
Get local news delivered to your inbox!