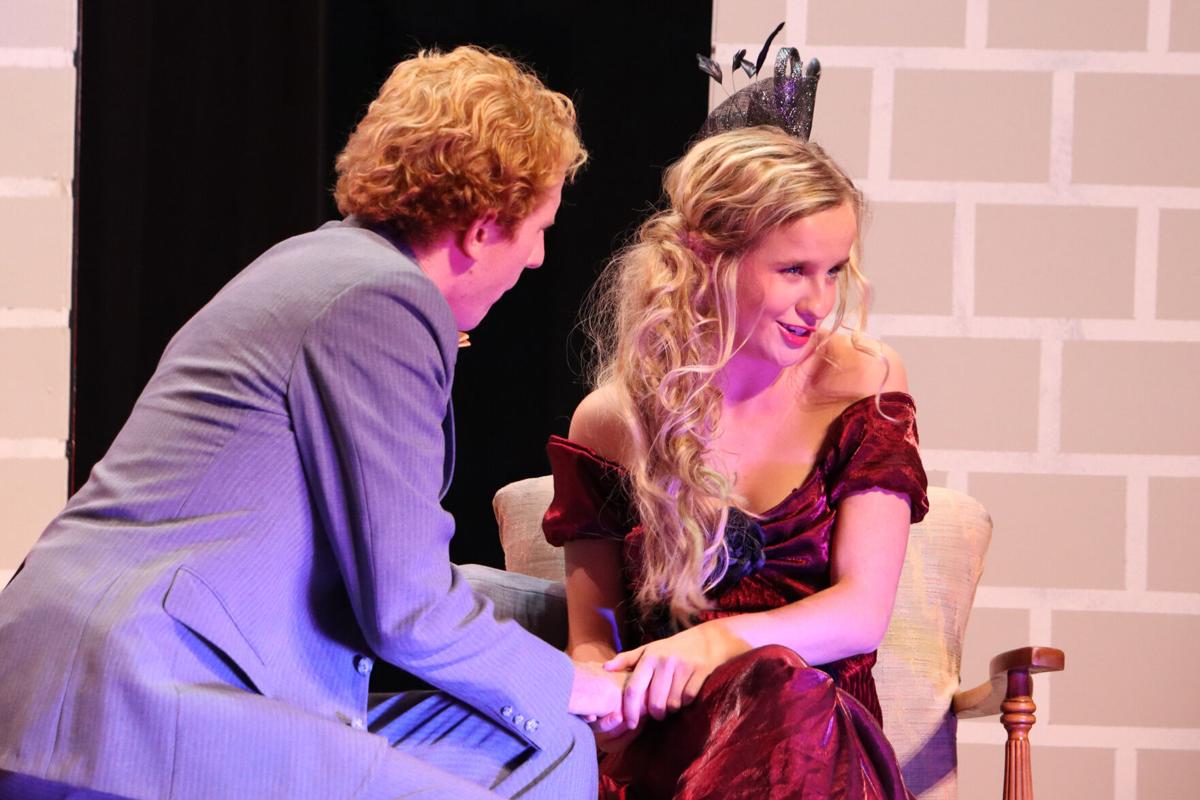 YORK – Thursday was the first public performance of a YHS One-Act Play in the age of coronavirus.
Starting practice months ago sporting masks, eased DHMs and NSAA policies kept masks off cast members' faces. "Honestly, our kids are just grateful to be performing," said YHS One-Act Play Director Becky Stahr. "We are losing students to quarantine every day. That does not get them down. So many different students are stepping up by filling in the gaps. There have not been any complaints. They are only asking what more can be done."
"A Gentleman's Guide to Love and Murder" is a dark musical comedy set early-twentieth century London. It was originally an award-winning, multi-act Broadway production. The team's rendition has been condensed into one act, but the production is no less entertaining.
The plot centers around Monty Navarro (Jake Schmid), a penniless clerk who is informed after the death of his mother, Isobel (Lauren Thomas) that he is ninth in line to inherit the earldom of Highhurst, controlled by the wealthy D'Ysquith banking family (all family members played by Drew Baldridge). Navarro's claim is dismissed, and soon inheritants before him start mysteriously dying. In the meantime, Navarro is vying for the affection of already-married, money-minded Sibella Hallward (Tory Cobb). Soon Phoebe D'Ysquith (Sophia Chavanu) gets Navarro's romantic attention. With the help of Mrs. Shingle (Kirsten Fike) and Ms. Shanty (Hattie Chavanu), Navarro just might get away with murder -- unless the inspector (Eric Yim), the magistrate (Cole Schmid), and the high steward (Jackson Schmid) catch the culprit.
The 30-minute long production features live musical performances, plus an original score and lyrics composed by Sophia Chavanu, Evan Fraser, Sam Heitz, Piper Dallmann and Jacob Howe. Stahr, Andee Felber, Bob Soderholm, and Elias Dallmann are production directors. The team's first competition is the November 7 Norfolk Competition.
Stahr said the team is eager to compete. "They are working hard and having a lot of fun. They are not taking anything for granted. I have never had a bunch so excited to complete," she said. "This group is going to fight for every day on the stage."
Stay up-to-date on what's happening
Receive the latest in local entertainment news in your inbox weekly!