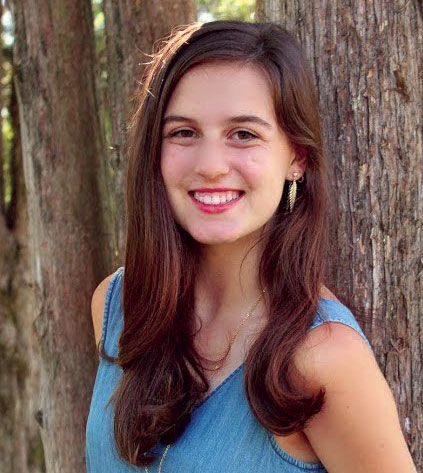 There are many things to love about all of the different states.
Each state has its own unique qualities that people will either love or hate. The majority of people forget just how great their home state might be when they've taken advantage of all it has to offer for many years. I'm here to provide you with an outside view of this great state!
The first major reason to love Nebraska is the whole state's absolute devotion to Husker football. You drive into town and you'll see Husker flags, signs and rocking chairs with a great big picture of Herbie Husker. It's insane how many people band together to follow their football team! I've never been to another state that's quite as passionate as Nebraska is.
Next up is the good ole' Nebraska skyline! The sky turns a beautiful shade of pink, blue and purple around 8:45 every night. The view of the sky with the numerous cornfields below it is so beautiful! I could look at that view every night for the rest of my life and be content.
One of my personal favorite categories is the food. Nebraska does a lot of things right and food is definitely one of them! Since I've been in Nebraska, I've gone out of my way to try some of the local food that Nebraska is known for. Runza and Taco John's were some of my first stops. Taco John's potato oles had me shocked with how good they were! Not to mention the runzas at Runza had my entire family's mouths watering after one glance! Places like these definitely earn some major points for Nebraska.
My fourth reason has to be the fact that Kool Aid originated in Nebraska. How cool is that! I grew up watching the Kool Aid man commercials and never realized Kool Aid was from Nebraska until I moved here. I feel like the moment I say I'm thirsty the Kool Aid man is going to knock down my walls and offer me a cool drink!
Another reason to love Nebraska is definitely how easy the driving is up here. The roads are mostly flat and any time you get on the interstate you have a nice view of corn the entire way to your destination. It's almost relaxing to drive when you have a nice view of nature. I came here from Nashville, Tennessee and it's a wonderful change from the constantly busy roads and interstates!
My final reason has to be the corn! It's everywhere! It amazes me that there can be so much corn growing all around me! I also love how the corn is set up in neat rows. It makes it look organized and even more beautiful! Luckily, corn isn't only fun to look at, but also fun to eat! Since moving to Nebraska, I've had a variety of people show me how to eat corn in different ways. I have to say that I'm amazed with all the tricks that you can use to flavor, cut and prepare corn! Who knew that corn could be this good!
Nebraska has so much to offer its inhabitants! Next time you have a spare moment make sure to take a second to appreciate how awesome your state truly is! I know that's what I'll be doing!
My experience in Nebraska has been amazing, and I can truthfully say that this state is one of a kind! I am continually amazed by it! I can't wait to experience more of its unique aspects!
Be the first to know
Get local news delivered to your inbox!