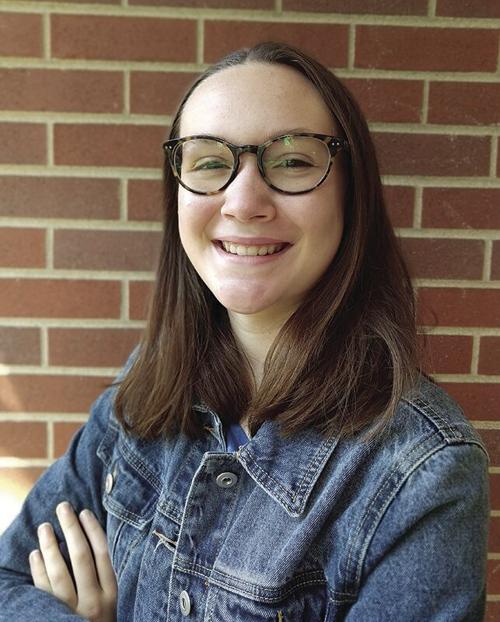 It began with a cold snap and some candles. 
A couple of weeks ago, when temperatures regularly dipped ten or more degrees below zero, leaving my family mostly housebound, my mother went a little hygge crazy. She had been reading a book about Danish living, and the Danes' favorite way of finding happiness. The Danish call this method hygge (pronounced hoo-guh), and my mom was hooked.
Hygge is the Danish way of transforming the long, dark discomfort of the Arctic winter into months of happiness by focusing on simple pleasures such as home baking, long bubble baths, or good books. Not only were we experiencing frigid temps, but the social isolation from friends and family during the ongoing pandemic continued to take a toll on our spirits. Hygge seemed like the perfect solution.
I first learned about hygge from last year's middle school musical, Frozen Jr. In one of the scenes, a family of overwhelmingly optimistic traveling tradespeople sings about how hygge keeps them happy during the sudden summer cold snap. The song actually sums up hygge pretty well, talking about how hygge means candlelight, coziness, and spending time with family. Most of the time, hygge is about self-indulgence and taking time to unwind from the usual hustle and bustle of life. 
Apart from being a way to find happiness, hygge is also viewed as a yearly tradition in Denmark, symbolizing light and community. Hygge is celebrated during the winter months, where bitterly cold temperatures and fewer hours of sunlight can lead to particularly bleak winters. The candles that Danes light everywhere in their homes during winter are symbols of warmth and comfort, the essence of hygge. Cooking with family, and celebrating good food and cherished relationships are all essential to the Danish experience.
    With my mother's new hygge spree, everyone in my family has been appreciating daily luxuries much more than usual. I've learned to really enjoy a good cup of tea, an audiobook, or a game of cards. Living the hygge lifestyle has definitely helped me count my blessings, and give thanks for a roof over my head, food on my table, and family during this frigid weather.
My mother's new love of Denmark and hygge has by no means diminished. She is learning Danish on Duolingo, and plans to take a trip to Denmark once COVID is under control. Until then, we'll just have to keep bringing Denmark back to us. If you want to bring a little hygge to your home, try a few of these simple steps:
1. Light some candles. You'd be surprised how homey they make a space feel.
2. Relax. Concentrate on one of your favorite things to do, and don't let outside worries or distractions like social media or a looming deadline make you lose focus on having a good time.
3. Keep your day simple. Hygge is a great thing to try on the weekend, when you don't have much to do. Make your activities old school by playing a board game, listening to some music, or having a chat with a friend or family member. 
If you want to find out more about hygge, A Year of Living Danishly by Helen Russell is the book that got my family interested in the first place. In a time where everyone is staying bundled up inside, I think that this is a great time to show a little love to ourselves, our friends, and our families. So, hygge, anyone?