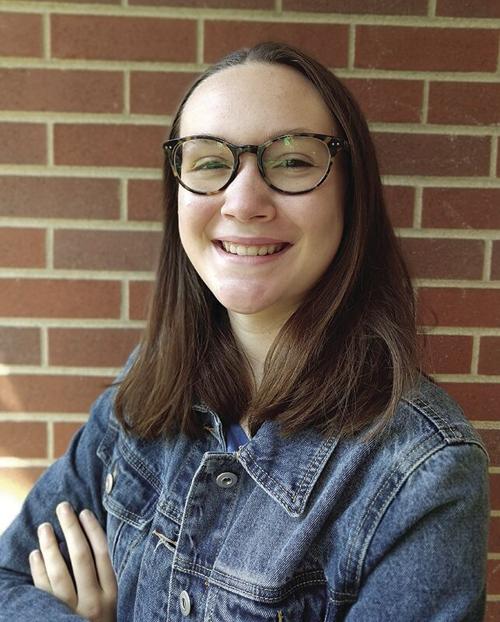 The dinner table is one of the most important places to pick up information of any kind, be it about world events, social etiquette, or family goings-on. My parents encourage conversation about all of these topics. My sisters and I are welcome to ask questions and give our opinions, which often incites us to take action. Pursuing justice and a better community is a family value at the Houston home, and there are lots of ways to get involved in the conversation far beyond the dinner table.
There's power in ideas, and energy in taking action to make the world the one we want to live in. Don't believe me? Listen to this.
When my sisters and I hear about a situation that we believe is unjust, we'll almost immediately grab the nearest laptop, and compose a letter to the mayor, our state senators, the president, whomever we believe could make a positive change. My younger sister, Fiona, impressed us all by writing spontaneously to President Trump when she had concerns about immigration policy. She was only eight or nine years old at the time, and the letter was short, but it still showed that she cared about what happened in our country. Did the president read it? I don't know, but that's not the point. The point is that she exercised her civic duty to get involved in a situation that she wanted to change. 
She used her voice. I want to encourage my peers to look to her example. Is there a cause that you care about, but you don't know how to make it better? Sometimes a big difference can be made by doing something simple.
It's a truly amazing and powerful feeling to survey the tiny army of black letters that you worked so hard to craft into a persuasive argument, to tightly seal it in a bright white envelope, and carefully address it to the person you believe could make a difference. 
Sometimes, we don't even need a laptop. Sometimes, all it takes is to show up. Some of you may recall the major budget cuts that our town faced two years ago, including the proposal of reducing the services of the public library and recreation center. The citizens of York took action in seemingly simple ways, starting a petition, attending the city council meeting, and raising awareness by printing t-shirts and buttons. Many of the people involved didn't have to do much to get the message through. Sign a piece of paper here, go to the council meeting there, wear the shirt. As one of the people connected to that event, I can say first hand that being part of a positive change is one of the best feelings in the world. You find yourself thinking, if I can do this, I can do anything. By being involved in something that you care about, even when it seems like the job you've been set isn't important, you can make a difference. 
If you care about saving the whales, improving preschool education, or setting up a community garden, what are you waiting for? Take it beyond the dinner table discussion. The task may seem daunting, but by taking small steps, you'd be surprised at the outcome that can occur. Ask yourself: What can I do? Use your voice and make a difference. As a wise man (Lin Manuel-Miranda) once said: "If you stand for nothing. . . what'll you fall for?" Don't throw away your shot to make something that you'll look back on and be proud of.
We live in a town and a nation with abundant opportunities to start something amazing. The only thing that we're missing is the people willing to make it happen.
Be the first to know
Get local news delivered to your inbox!