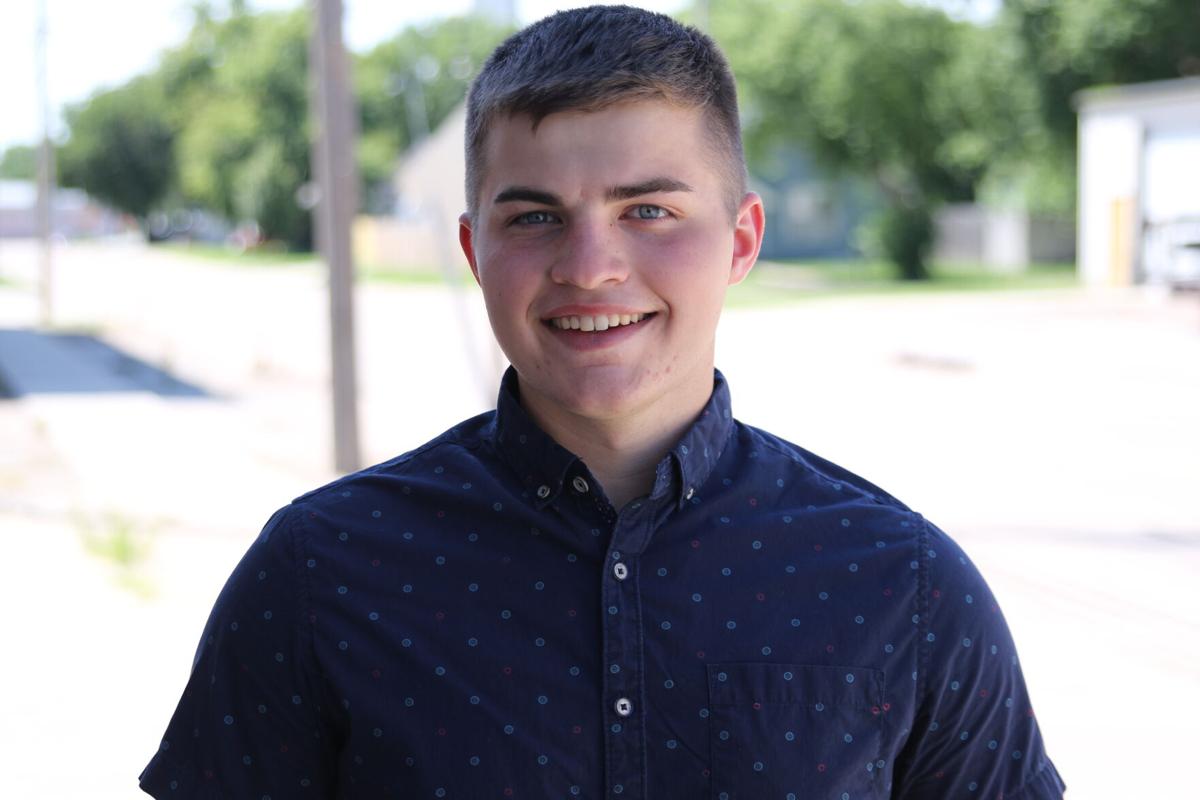 "Blinding Lights" by The Weeknd -- as many readers will note, this was the biggest song of 2020. In a year that was surrounded by so much darkness, it only makes sense that the year's most notable track was one about being engulfed in a shiny setting. Personally, this is a tune I really enjoy, and part of that comes down to a specific memory it comes with.
It was December of 2019, a few months before quarantine rocked the world. A few of my friends and I were heading on up to York to walk around Walmart and enjoy some cheap fast food (y'know, like high schoolers do). On the way there, I pulled up that particular song because it'd just been released a week before and I'd been really enjoying it.
A few sang along and others just vibed as Abel Tesfaye's voice came across the speaker. But right as the track's soaring chorus kicked in, I came over the hill on Highway 81 to see the lights of York's interstate checkpoint paint across my windshield. It was as if the lyrics came to life in that Dodge Dakota that night.
Now, some out there might find it a bit difficult to understand how one could have such a vivid memory about gas station signs and hotel marquees. And yet, it was a defining moment of my junior year. Part of it could just be the companions I was with, or the fact that the song went on to be so successful. However, I truly think it's due to my adoration of lights.
Ever since I was a young boy, I've had quite the attraction to lights. Heck, the way my attention instantly glues to any nearby glow is almost mothlike. I hate being in the dark and have to flip on every light switch in whatever room I'm in (much to my mother's dismay). I can't necessarily explain why this is, but I know it's what I like.
This also ties into why my preferred vacation destination is always in the concrete jungle. Skyscrapers are the prettiest sight on this planet. Seeing millions of rooms shine upon the horizon on a quiet evening is a sight that's just breathtaking to me. While I appreciate all the sights I see on the daily in my small town, the big city has my heart.
It's not just the physical sight of lights that I adore. In my life, the concept of being "a light" is one that I've always found to be special. By doing so, you're essentially serving the same purpose as the sun. You're spreading a necessary essence in the world and providing others with happiness. For someone like me, that means a lot.
In the past six years, I've had my fair share of struggles. Numerous moments of my life have seen me fall to the likes of depression and anxiety. Whether it was due to stressing about a school matter or overthinking something I'd previously done, my mental health in high school hasn't been rock solid by any means.
Another aspect of that comes down to the standards I set for myself. I hold many important positions in many different groups. This requires me to always set a precedence of excellence in the public eye. I don't like showing my emotions or opening up on personal issues, and so I internalize problems. By doing this, I'm pretty much putting myself "in the dark."
Luckily for me, I have a lot of great friends who've helped me through these times. I also cope through music, gaming, and well, writing. It's kept me from going off the deep end more times than I can count. In other words, my plans to pursue a future in journalism are probably good for a multitude of reasons.
All the things I've just mentioned are my lights. While I still idolize metropolis skylines and neon flashes very much, these are the real facets of life that power me forward. They shine the path ahead and let me know that no matter what happens, I'm gonna' be alright.
I graduate 13 days from now, and I knew my senior quote had to reflect this sentiment. Fittingly, I went with a song lyric (not from the Weeknd, however). It's a line from southern country act American Aquarium's 2018 song, "The World Is on Fire." Towards the end of the chorus, lead vocalist BJ Barham states, "We must go boldly into the darkness and be the light." I considered various different lines, but ultimately knew this would be the line printed next to my name in the yearbook. It just seemed… perfect.
In four months, I'm moving to a town with a population of 120,000 people, as opposed to the current 2,200 residents of Geneva. It's sure to bring new friends and experiences I'll surely cherish. Most importantly, though, it's bringing new lights into my life. Not just from every building on campus, or in the towers across town, but in the hearts of those I've yet to meet. That in itself is blinding in the best way possible.