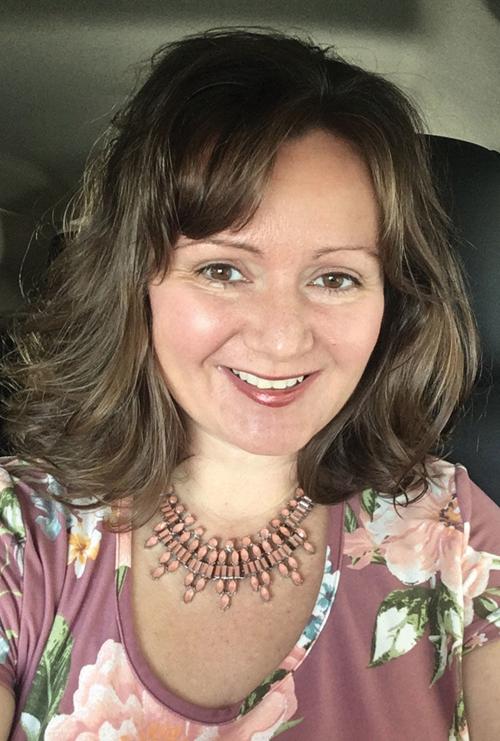 Lainey and Andy Johnson were sitting in Lainey's father, Dave Martelle's, church when a line from a hymn inspired the name of their farm.
"We were staying with my dad while transitioning between houses in Colorado and Nebraska," Johnson explained. "We went to church and one of the hymns was 'Great is Thy Faithfulness.' One of the lines in that hymn is, 'bright hope for tomorrow.' That is when I whispered to my husband, 'What do you think about Bright Hope for the name of our farm?' He liked it and it stuck."
Bright Hope Family Farm has been faithfully tended to by the Johnsons for about three years now. Johnson said it all began in her mom, Michelle's, garden. Her mom has since passed away, but the love for growing plants has continued to live on in her daughter's heart, "Growing up in York, Neb. we had a small greenhouse and garden. I would reluctantly help my mom at first and then I got interested in gardening. Since then, I have always had a garden."
The Johnsons were living in Colorado when they decided to move back to Nebraska to be closer to family and to start the farm, "I went to college at Northwest Missouri State and got degrees in psychology and sociology. When we were in Colorado, I also got a degree in nutrition. Most recently, I started an online course called Market Farming Master Class put on by Jean-Martin Fortier."
Andy earned his horticulture major from Northwest Missouri State as well. The couple owned a landscaping business in Colorado and started another one up in Nebraska – Prairie Landcraft. Andy primarily works this part of their ventures that specializes in masonry and stonework. He is also adding fresh cut flowers and bouquets to the Bright Hope Family Farm offerings this season.
"When we were looking for a place in Nebraska, we wanted somewhere close to both York and Lincoln for farmers market access and also for our landscaping business," she noted. "That's when we came across a home a half mile outside the Village of Firth."
The couple have two children – Sam, age 7 and Joanna, age 5, who both like helping their mom grow food for the family and to market in the area, "Our daughter loves bugs and looking for them with her nature kits – she keeps them as pets. My son is getting older now and can push the wheelbarrow and help more with the labor portions of it which is great."
Johnson said their biggest crops are lettuce, greens, and garlic. They also grow tomatoes, cucumbers, peppers, radishes, turnips, green onions and some perennials, "We offer a salad subscription that is a weekly pick-up of vegetables based around our lettuce mix. Customers can pick that up at three different locations – at our farm, at Morgan Chiropractic in Lincoln and The Little Red Farm near Palmyra."
The Johnsons start their plants under lights in their basement, "We would prefer to have a heated greenhouse, but we are growing slow and steady and debt free."
They do have one hoop house and would like to add more. Right now, their entire farm uses no-till and organic practices and is about one acre outdoors with a permanent bed system in that field. Each bed is raised four to six inches high and are 30 inches wide and 100 feet long with 18-inch aisles in-between, she explained, "If I want to calculate how much a certain bed produces with a certain crop, it is easy to do so because all the beds are the same size. All the drip line and frost cloth are the same length too. This standardizes everything for me."
"With our system, half an acre seems very small compared to most farms in the area," she admitted, noting they do all the work themselves with the help of volunteers. "Everything is planted as close together as possible and each bed produces two to four crops because they are replanted throughout the season."
"Thankfully, we have not yet had any significant weather damage that completely wiped out our crops. If something were to happen, we would just start seeding again some faster-growing crops," she said and added, "The landscaping business has allowed us to start the farm and keep it afloat without going into debt. This year, we will be making a profit."
The Johnsons are looking forward to many years being faithful to their farm and its hopeful mission of offering nutritious, fresh food options for their neighbors and local area, "The produce we sell has been harvested a day or two prior to our customers receiving it. The longer something is on a truck or in the store, it loses its nutrients. We strive to ensure ours is extremely fresh."