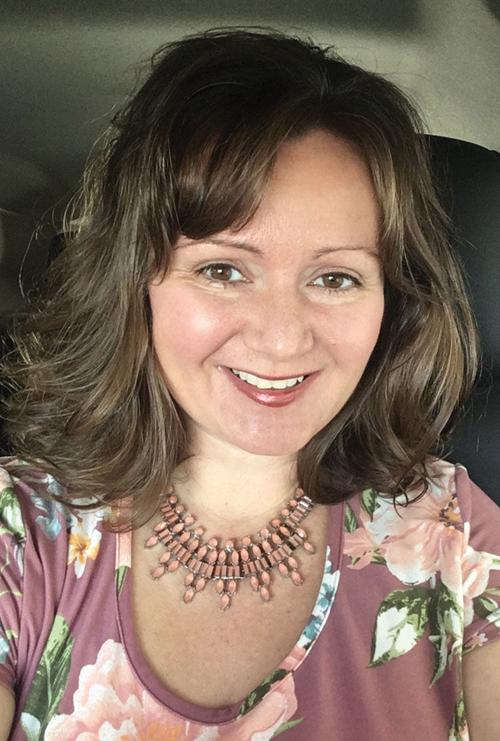 It was so rewarding to be asked to talk about writing to the American Heritage Girls (AHG) Troop 3125 recently.  The troop is led by Emily Luebbe, Amanda Struble and Rebecca Mau. Here's a little bit that I learned about the organization from Mau, "AHG is a Christ-centered character and leadership development program for girls five to 18. AHG is dedicated to the mission of building women of integrity through service to God, family, community, and country."
Needless to say, I thoroughly enjoyed all the girls' questions about my pathway in the field of journalism and communications. But, enough about that, because I want to take this opportunity to highlight the young ladies in this troop who were kind enough to write down some of their dreams for me to share with all of you. I thought, "What better way to start the New Year than hearing from some youth about their dreams?" 
So here goes, some dreaming with AHG Troop 3125.  First up, Charlotte Luebbe, who wanted to make sure we knew a bit about her background, "I learned how to talk and walk when I was one and a half. I have a good family.  I know how to write. I want to learn fancy writing when I am older."
"When I grow up, I want to be a vet or a doctor," wrote Kimber Struble. "Also, remember God and Jesus loves you more than you can imagine."
"I want to be an artist," Olivia Rhodes said. "I have a dream of being an artist and painting pictures because I love to paint pictures. Painting pictures is fun!"
Maleigha Scamehorn shared this, "I would like to go to college to study to become a social worker. I feel drawn to help people, and just listen to people who feel down, upset, lost, no hope or just giving up. I wish to be ears to those who feel like no one will listen to them and not be judged, scared or confused about their feelings and emotions."
"I hope someday I can be a photographer," relayed Lydia Svik enthusiastically. "I like to see all the pretty and nice things outside – like trees and birds."
A guest at the troop meeting, Grace Wellman, said her dream, "is to be a very successful person in farming and to have a lot of cows and have a chicken farm and be smart and be close with my family and God."
"My dream is to be a horse jumper and to enter into horse shows and to have a lot of horses and many saddles. I love horses and I hope you have a good dream too," wrote Taelyn Williamson, who was also a guest that evening. 
Vesper reminded us we don't have to always know what we want to be and that it's important to live in the moment, "I don't know what I want to be when I grow up, but right now, I really enjoy art and reading. I love imagining fantasy stories too."
Jaida Scamehorn brilliantly reminded us to keep art and beauty alive in our lives. She said her dream is simply, "to dance!"
I think these ladies are right on with the writings they completed regarding their dreams. Here is a bit more about this troop. They were chartered through St. John's, Waco in 2017 and have grown from five original members to a total of 10 young ladies. They currently meet twice a month alongside their Trail Life brother troop. Some of their past events include making cards and caroling at the Hearthstone, family camping and more!  Most importantly, they are dreaming!