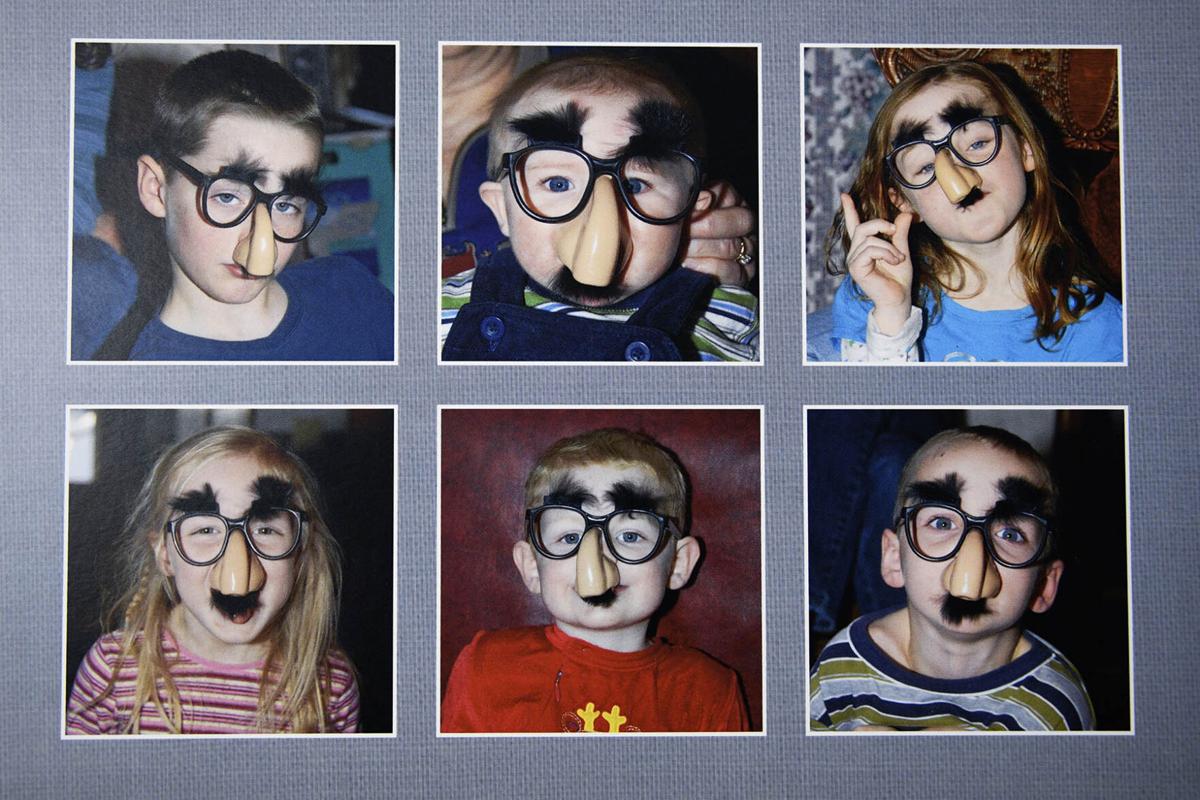 Last Wednesday, Jan. 6, was the 12th day of Christmas and I forced myself to start taking down our Christmas decor, even though I didn't want to. The twinkling lights have made these gloomy January days a little brighter, but it was time. I started with the Christmas trees. We always set up one big tree in our family room and a couple of smaller pencil trees in other rooms.
We have lots of beautiful and unique ornaments that we've picked up in foreign countries and many places in the U.S. on our Fun Club adventures. We also have quite a few ornaments that our daughters made when they were kids and those still tug at my heartstrings. And we have lots of ornaments that we've picked up right here in York or received as gifts through the years.
I enjoy our Christmas ornaments and I can tell you which country or town or person most of them came from.  When we get the ornaments out at the beginning of the season or put them away, as we did last week, there's one in particular that gets me every single time. It's the ugliest ornament we have, and yet, it's the one that brings back a flood of great memories. 
Seven years ago, during Christmas 2013, Dave and I opened a gift from our grandkids. And there it was -- the ugliest ornament ever! It was a Groucho Marx ornament complete with the big nose, the dark glasses, the bushy eyebrows and mustache. I couldn't believe it. I looked up at the grandkids and their beaming faces told me they were very proud of their selection. Why would they give us such an ugly ornament? Actually, we knew exactly why.
One year earlier, just prior to Christmas 2012, Dave and I were on a Fun Club trip. We had presents at home for all six grandkids but we needed a few more trinkets for the stockings. So when Dave and I had a little free time on that trip, we set off to do some shopping. We found some novelty Groucho Marx glasses and decided to get them for the boys who were ages 9 and 6 at the time. If Gregory and Damien didn't care for them we weren't out much time or money. 
Christmas 2012 was wonderful with all the family present. When it was time for the stockings, the boys quickly discovered the Groucho Marx glasses. They opened the package, put them on and were enjoying the novelty more than we had expected. They knew they looked silly, they laughed at themselves and practiced goofy expressions. 
They were having such fun being silly that 7-year-old Lillian and 4-year-old Gemma wanted in on the foolishness. Luckily, in big families, you learn to share and take turns. The girls had just as much fun acting goofy with their new look as the boys had had. The kids insisted that their two younger brothers put on the Groucho Marx disguise. Two-year-old Paul enjoyed the fun but 5-month old Luke didn't quite get it. 
And then it was the adults turn. The kids wanted to see how their mom and dad looked in the Groucho Marx disguise. Everyone laughed at Amy and Justin's new look.  And then it was Aunt Lisa and Uncle Aaron's turn. Dave had been having fun this whole time shooting photos and everyone was having fun being silly. 
And then, of course, the kids insisted on seeing Grandpa and Grandma with the disguise. I already have a big nose and Dave already had the glasses and mustache but we were good sports and tried out the new look. 
The photos turned out so cute that I included a photo of each of the grandkids with their Groucho Marx glasses in the calendar I made for each family that year. I knew the calendar page was a hit when Lillian used tracing paper and colored pencils to reproduce the calendar page and post her creation on our refrigerator. 
And would you believe the next Christmas we saw a Groucho Marx ornament, identical to the one we received, on their tree! Obviously it was a memorable event for them and proof that sometimes the simplest things can be the most fun. And even though I still think it's the ugliest ornament we have, it's one of those special holiday memories Dave and I will always cherish. And, we know we have a Fun Club trip to thank for instigating this family treasure.