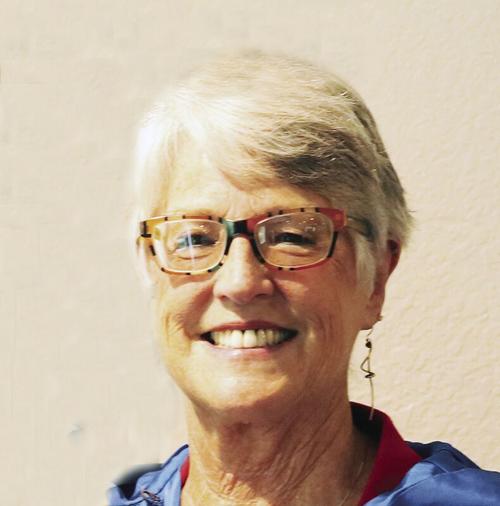 While Thanksgiving celebrations might not allow for physical togetherness this year, perhaps they will give us the chance we need to take a pause, reflect, and share our reasons to be thankful in a spirit of connectedness. Regardless of how you choose to celebrate, Thanksgiving will look different for many of us this year.
From across the globe to across the street, the COVID-19 pandemic has affected each one of us in ways that will not only go down in history but will also shape our future for years to come. This year remember what you are truly thankful for and make the day something you (and your family) will treasure.
We are thankful for our volunteers, we couldn't do this without them; our advisory board and foundation board, for being so committed; our staff, for their amazing dedication; for our community, for their substantial support; for our building, and everything it holds. They are a great benefit not only to Kilgore Memorial Library but to the whole community.
We are thrilled that the library receives so much support from the community. In 2020 many community members donated books to the Free Little Libraries provided by York News-Times and the Friends of the Library. Gently used children's books may be dropped off during regular hours at the library. Volunteers keep them filled for families to enjoy all year long. If you prefer, you may deliver your books directly to a Little Library of your choice.
We are grateful for the York County Health Coalition who offered to provide the library with new drinking fountains that include a bottle filling spout to provide drinks without contact during the COVID-19 pandemic and beyond. Everyone at the library benefits from this generous contribution. We are always excited when others think of the library with their outreach of time, treasure, or talent.
If you are interested in helping with the work of the Friends of the Library, we have three opportunities this fall:
Our popular Souper Soup Sale will be held "soupless" due to COVID-19. We took inspiration from the European "Stone Soup" story. Everyone donated a little so that in the end the whole village enjoyed a delicious meal that no one thought possible. Donations for "Cup of Joy" are $5-$14.99; "Bowl Me Over" are $15-$24.99; "Mmm-Mmm Good" are $25-$49.99 and "Tureen of Soup" are $50 and above.
 The Giving Tree is up at Kilgore and ready for you to select a book that you would like to sponsor. Rachel has determined many book titles and select periodicals that are needed, with a wide range of prices. Your financial donations will help improve your library's collections.
The tax-deductible donations made to the Friends of Kilgore Memorial Library, a subsidiary of the Kilgore Memorial Library Foundation, a 501c 3 organization focused on supporting the library with finances that enhance the basic services to provide a community resource of pride for everyone who call York home. Make checks payable to Friends of the Library and designate which appeal you are supporting.
And lastly, membership in Friends of the Library is only $10 per year. We are currently renewing memberships and adding new members for 2021.
Thanksgiving is one of my favorite days of the year because it reminds us to give thanks and to count our blessings. Suddenly, many worries become trivial when we realize how truly blessed and lucky we are. Be thankful for everything - big and small.