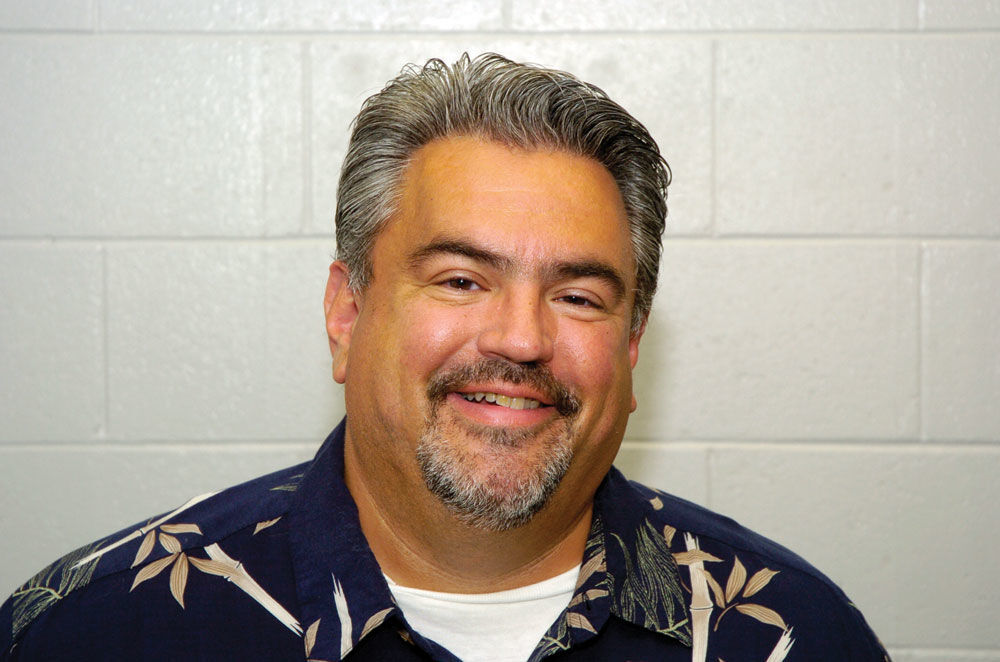 I got asked many times if "The Three Stooges" were my favorite group based on my column last week. Well, they are close to my favorite groups but I think "The Marx Brothers" are my favorites. They are similar to the Stooges in several ways. Both groups grew up in Jewish neighborhoods in New York City; both had relations in the groups; both started out in vaudeville and both are considered tops in their crafts.
"The Marx Brothers" were all related and came from a theater background. Their mother pushed them into entertainment where they developed their specific personalities. The oldest was Leonard, later Chico. Then Adolph, later Arthur, still later Harpo. Then Julius, later Groucho. Milton was next. He later became Gummo but never appeared in their films, and last was Herbert, known as Zeppo. As their characters became established, Chico became the Italian piano player. Harpo became a mute harp player. Groucho became the wise-cracking womanizer, and Zeppo was the handsome straight man for the group.
With their names and characters in place they first started off in a play called "I'll Say She Is". It was a huge success. They followed that with the plays "The Cocoanuts" and "Animal Crackers". While performing in these plays, they filmed versions of "The Cocoanuts" and "Animal Crackers". Both film versions proved to be successful with some memorable characters and scenes.  "The Cocoanuts" featured a very funny word play between Groucho and Chico called Via A Duck. "Animal Crackers" had Groucho as Capt. Jeffery Spalding who was an African explorer. They starred in some great musical numbers which were meant to appeal to the women in the audience but ended up a favorite of the men. 
The next film written for the brothers was "Monkey Business" where they were stowaways on an ocean liner.  This gave them a chance to really develop their characters and also put Groucho on the same status with his brothers.  The next film was 1934's "Horse Feathers" set in a college. The story centers on a football game where Harpo and Chico are mistaken for some star football players and they end up getting kidnapped. There are many wonderful scenes and songs in "Horse Feathers".  Groucho plays a College President and Zeppo his son. It also marks the first appearance of Margaret Dumont who was often cast as a rich society woman and proved to be a perfect foil for Groucho in many of their future films.   Next is a film they are well known for, "Duck Soup".  Here Groucho plays a President of a fictional country called Freedonia. He hires Chico and Harpo as spies for a rival country. Zeppo plays the Secretary to Groucho and plays it straight compared to his brothers. The two countries go to war with hilarious results. Chico and Harpo have piano and harp solos which helped refine their characters.
In 1935, Zeppo decided to leave the act and serve as their manager. The first film he helped negotiate was their best, "A Night at the Opera". There are so many wonderful scenes and songs in this movie including a great contract negotiation between Groucho and Chico and a famous ocean liner scene where about 25 people are crammed into a very small suite and then they all come falling out of the room when Margret Dumont opens the door. The brothers combine their talents to interrupt an Opera performance including substituting the operatic sheet music for "Take Me Out to the Ballgame". This movie marked the opportunity for the brothers to work with Irving Thalberg who was an influential producer of his time. He allowed the brothers to do many of their scenes in front of live audiences. This gave them a chance to tweek them in time for the movie. "A Night at the Opera" was a huge financial and critical hit for the boys which allowed them to follow their work with Thalberg again, this time with "A Day at the Races". Thalberg suddenly died during production which didn't give them the chance to test the materials.
The results were noticeable but still, "A Day at the Races" had some great bits and memorable scenes. The next film was based on an obscure play called "Room Service". It was a strange choice for a follow up to the films they did.  It featured the boys being stuck inside a hotel and it also featured a new actress named Lucille Ball. Lucy returned the favor by featuring Harpo on an episode of her successful sitcom, "I Love Lucy". The next three films  "At the Circus", "Go West" and "The Big Store" could have featured any comedians of the day, not the Marx Brothers. They were ok but not the caliber of their features of the past. Their next film was supposed to be their last, "A Night in Casablanca", which was a huge improvement from the last four films. They announced it would be their last but Chico was broke and he convinced them to do one last film. That was "Love Happy" which turned out to be one of Marilyn Monroe's earliest films. Groucho sported a real moustache instead of his trademark grease paint one, but it was really Harpo's movie with his brothers playing supportive rolls.
The brothers went on to solo careers with Chico touring with this band, Harpo had several TV appearances but it was Groucho who hit it big with his "You Bet Your Life" radio and then television show. Chico died in 1961, Harpo followed in 1964. Groucho did many TV appearances and  accepted an honorary Oscar for their contributions to movies. He died in 1974. Gummo and Zeppo lived until the 1990s.