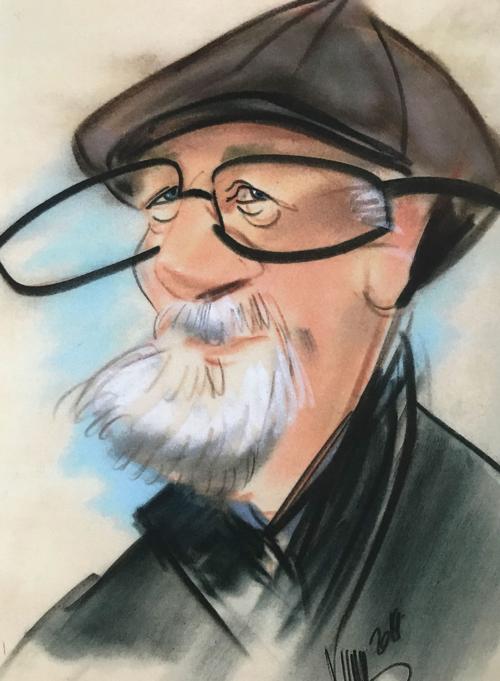 Good Wife Norma and I have an arrangement. She holds a job. I do not.
Being a doting husband and considering my good fortune in this matter, I figure the very least I can do is crawl out of the sack in time to drive her to work in the morning and fetch her home in the afternoon.
The only downside was revealed to me early-on in the process. As it turns out, if GWN is gone all day full responsibility for the comings (and definitely the 'goings') of her pod of three (3) prime wiener dogs falls directly into my lap. Were I possessed of vision adequate to have seen that one coming, I would probably still have a job, too.
We have wondered off the trail I see so now, at last, to the topic at hand.
GWN goes to work at 7 a.m. which in the face of oncoming winter, means I deliver her in full darkness.
Twice coming back home Friday morning I was confronted by shadowy, indistinct shapes moving on and near the street; kind of in view, but mostly not.
This happens most days I take her to work on these shortening days.
These sightings are almost always children, either making their way directly to school through the blackness or merging on street corners from every direction to wait in clusters for the bus.
In almost every instance these kids are garbed in winter colors, which is to say dark. The only light and potentially visible thing about them would be their faces, but even those must be covered in masks … often jet black.
So many cars parked along the street where one or more of these wee creatures-of-the-night might step out and appear between my headlights in a fraction of an instant. So many street crossings to negotiate between home and the sanctuary of school.
Naturally, a migration of big people in vehicles are hustling to work at this same hour.
The potential for heartbreak and tragedy, which I see every school day, makes a used-up old worrywart nervous.
As actor Michael Conrad's character Sgt. Phil Esterhaus always said before sending the next shift of cops onto the streets in the wonderful TV series NYPD Blue: "Hey! Hey! Let's be careful out there."
Be the first to know
Get local news delivered to your inbox!