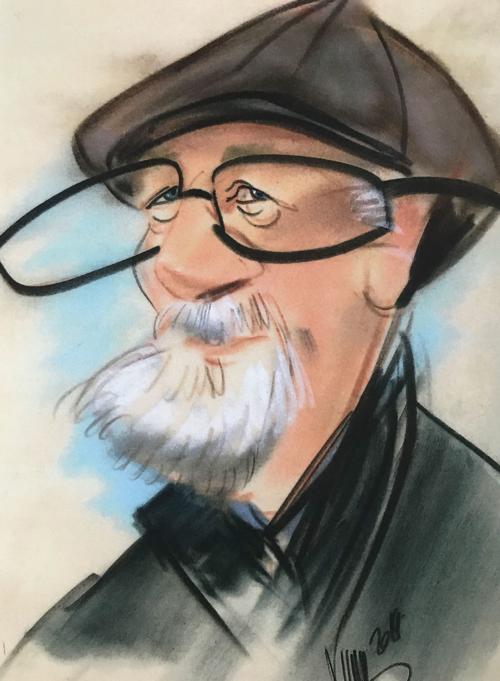 Loyal readers of this newspaper – and disloyal ones for that matter I suppose – may have noticed a few more Steve Moseley bylines on stories and photos of late.
But do not be frightened, good citizens of Gotham, my presence is but temporary.
In the face of illness-driven short staffing in the newsroom, Monumentally Beleaguered Managing Editor Melanie had little choice but to invoke a shadowy, cobweb-enshrouded spirit from the past.
If forced to invoke the assistance of a mummy, what better time than Halloween?
And so, despite nearly two years of mostly retired status, the old codger is out among you again, trying to help.
The fisheries science piece on the front page of Thursday's paper is one among several recent examples. While perhaps not the typical News-Times fare to which you are accustomed, I hope it at least presented some useful and marginally interesting reading. I know this, it was a hoot to launch my boat, load up fishing buddy Bob Roth and watch the crew do its thing from point-blank range. Those were enlightening hours indeed.
Profiles of seven area fire departments were my contribution to the Hometown Heroes special section earlier this week. Ditto for the Halloween piece in yesterday's paper.
You will find stuff by my hand in today's issue as well, assuming I don't shoot craps at Friday morning's Harvest Bee for the Jonathan Rempel family.
Having done this stuff some three decades, it mostly comes naturally by now. That said, a few 'issues' have reared their heads as I try to pick up the pace and get back in the game a little bit.
First (and worst by far) is deadline pressure, as in turning around tonight's football or basketball game for pre-dawn publication in tomorrow's paper. The completely predictable fact is, I am not as smooth and efficient at age 71 as just a few years ago.
Typing has become a monumentally frustrating, halting process and the high-tech gadgets and gizmos modern reporters must deploy that once seldom failed me seem no longer reliable … at least in my hands.
In this diminished state I stick mostly to columns like this one and feature pieces. Stuff I can schedule ahead of time and sneak up on kinda gentle like.
Coming off the bench after a long time out of action, my game plan is to: (1) keep my head down and (2) soldier on.
Truth be known, I find it modestly gratifying to regain a bit of lost relevance and usefulness … just so long as Mel doesn't get carried away.
Be the first to know
Get local news delivered to your inbox!