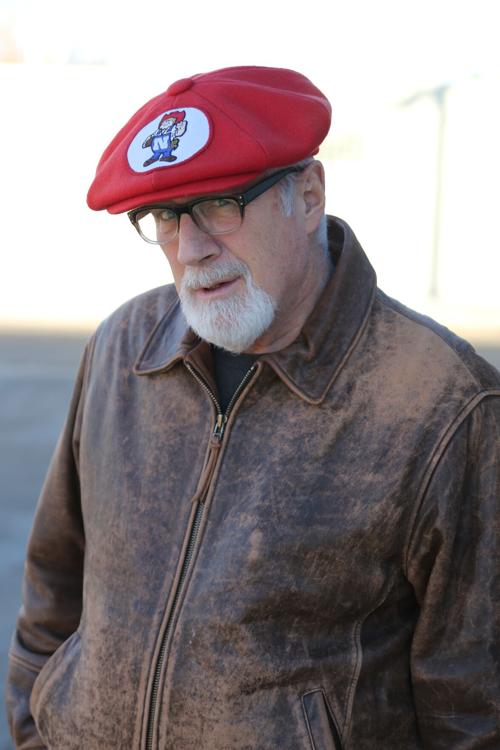 TeamMates are on my mind today, especially Chase Cotton, my personal TeamMate.
Chase is a great young man with whom I have lunched most weeks since sixth grade year (his, not mine) until COVID did us in. We had and still have many things in common: an appreciation for hunting and fishing, sports the Sand Hills and rodeo among them.
I treasure our time together these past seven years and I had a different TeamMate the seven years before that. So I have been at this awhile.
Being a remarkably grounded and mature young man, Chase didn't require a lot of 'Do this but don't do that and that and that and that" from the likes of me. This freed us up to chat about Friday's game, his annual deer hunt, the Husker football deterioratioin, boats, working cows and all manner of guy stuff.
If he enjoyed our visits half as much as I did, a good time was had by all.
Chase is off to college in Norfolk to pursue an education in specialty ag. Ag being his first love and lifestyle since day one, he will do great. Promise.
As for me, retirement from TeamMates is the next logical step. At age 72 come July, I feel like I've aged out. Do the math. Seven years with a new TeamMate starting next fall means this poor kid is stuck with a shufflin' old poop of 79 by senior year.
I could not saddle a perfectly nice young man with a burden like that. Wouldn't be polite.
But you could dive in. It's a wonderful program the existence of which is as necessary as it is enjoyable.
There are people and training to back you up to heck and gone. I have also been impressed by how well the organizers here locally match kids and adults so well in terms of interests. They certainly did a remarkable job of that for me … twice.
TeamMates has field trips, training for anything you could think of and provides an environment of comfort and enrichment for mentors and mentees alike.
Needless to say I am a huge fan. Would I have dedicated nearly 15 years of my time otherwise? Absolutely not.
I was once active in Nebraska Ducks Unlimited where the unwritten rule is; sure you can quit … just as soon as you recruit your own replacement.
That, I suppose, is what I am attempting today. If one or, even better, more than one of you is curious enough to stand up with a youngster I have done my job.
Pop in at the YPS district office building on the east side of the high school or call 402 362-6655. Ask for Gayla. You will thank me one day.