BERTRAND — Customers could walk into Gary's Barber and Tackle Shop to get an $11 haircut.
The shop didn't have a phone, so barber Gary Nuttelman typically didn't take appointments. Customers could come in for a haircut and purchase fishing tackle or bait before they left the shop.
After 55 years in Bertrand, Gary retired from his business on Saturday.
Gary, an Amherst native, attended Lincoln Barber College in 1962. After he finished school, he barbered for two years at Sam's Barbershop in Kearney before he was drafted into the U.S. Army. Gary served at Fort Carson, Colorado.
As he was approaching the end of his service, his future wife, Kay, and her mother saw an advertisement for a barbershop for sale in Bertrand.
"I bought it. I still had 3½ months to go in the service," Gary said.
Gary got out of the service in April 1966. He married Kay, and they moved to Bertrand.
"There was an old retired barber from January until I got out of the service that kept it open for me. It had been here in the '30s and '40s. Then he kept the door open for me. I just walked in and started working," Gary explained.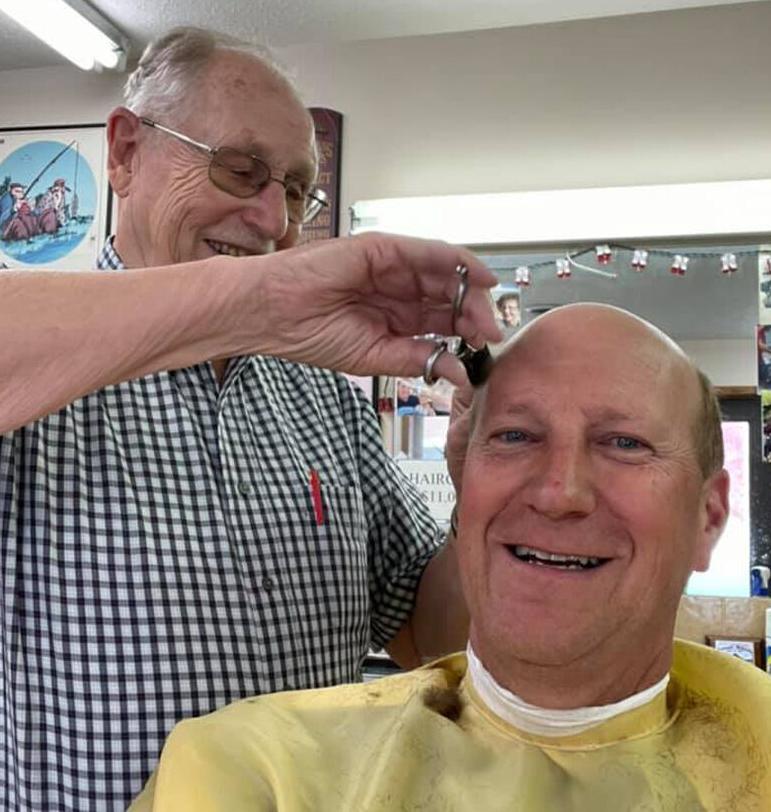 Men would travel from around the area to get their hair cut at Gary's, and he's made many friends during the years.
"I've got good friends. Bertrand is a good town," he said.
Gary got the idea to sell bait and tackle at the barbershop from his friend and former Holdrege barber, Don Dealey. He's been selling fishing supplies at his shop for the past 45 years.
"It just kind of evolved into what it is today," Gary said.
Despite the interior of his shop undergoing few changes, Gary has seen hairstyles and the barbering business evolve since 1966.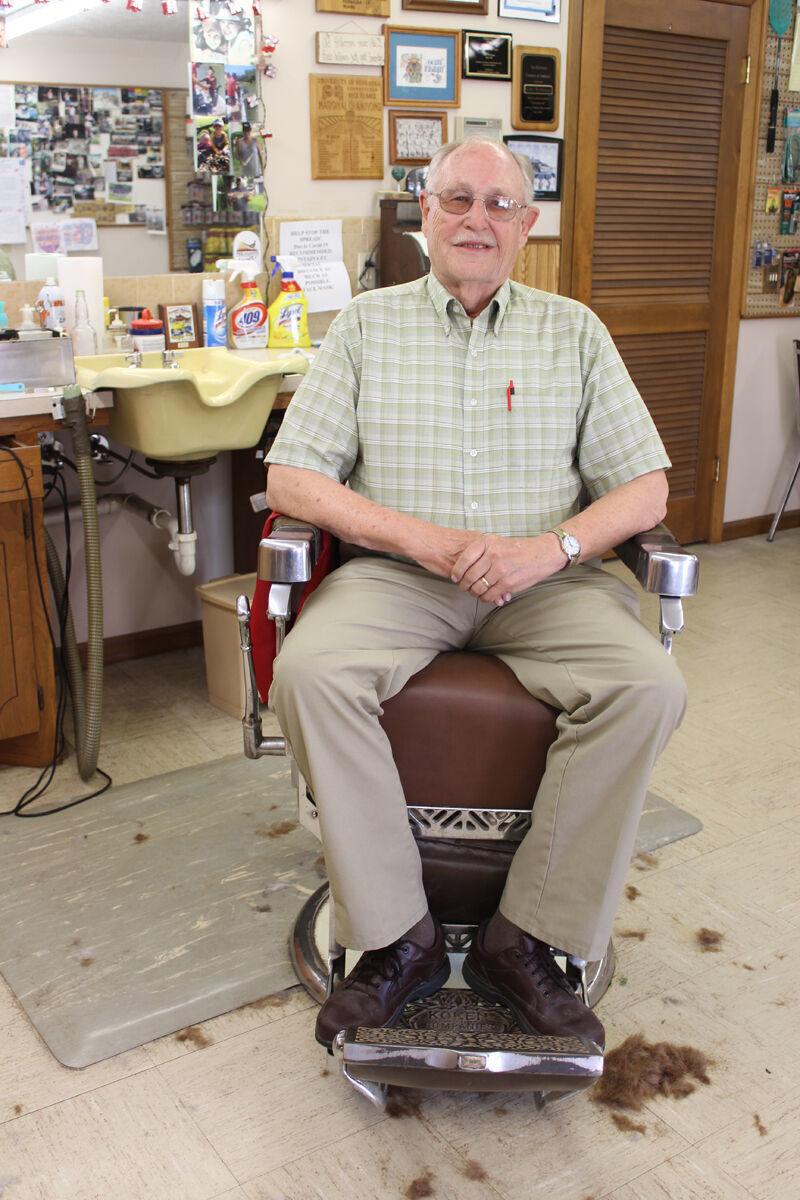 "It's been a big change. It went from the short hair to the long hair of the '70s to the short hair to the long. A little bit of everything," he said.
When Gary moved to Bertrand, he recalled that the nearby town of Holdrege had at least seven to eight barbers, but now they are harder to come by.
"Back then, it was you cut men's hair when I started. That was more or less it: you cut hair. … That all evolved, and the long hair came in in the '70s. The whole thing changed then," he explained.
Gary and Kay have been married for 55 years and have two daughters and two granddaughters. The couple may do some traveling, but Gary's plans for retirement are simple.
"Nothing," he said with a laugh. "I will put in a little more fishing time (at) Johnson Lake. … I want to thank all the people that were my customers for all these years. That's about it. I will go off into the sunset."