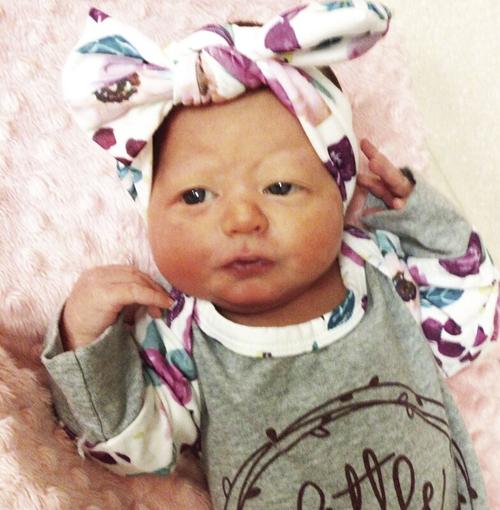 Taylor Cunningham-Besselievre, of Geneva, is the mother of a daughter, Rylee Jean-Marie Besselievre, born on February 9, 2021 at York General Hospital in York. She weighed 7 pounds 5 ounces and was 19 inches long.
Sibling Owen Besselievre, age 3, welcomed her home.
Grandparents are Travis and Holly Cunningham of Fairmont, Larry and Denise Kelly of Grafton and Jay Besselievre of Lincoln. Great-grandparents are Mary Kahler of Fairmont and Carol Besselievre of Kansas.