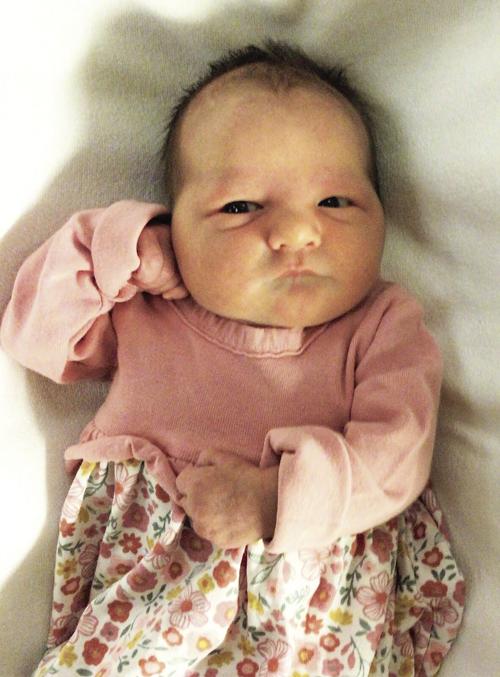 Christopher and Tiara (McAlevy) Fowler, of McCool Junction, are the parents of a daughter, Zoey Ann Fowler, born at 9 a.m. on October, 10, 2021at York General Hospital in York. She weighed 6 pounds 13 ounces and was 19 inches long.
Big brother Jim James Fowler, age 2, welcomed her home.
Grandparents are Andrea Fowler of Hordville, Gregg Fowler of Hordville, Ron McAlevy of Broken Bow and Misti Peacock of Broken Bow. Great-grandmother is Darlene Fowler of Hordville.