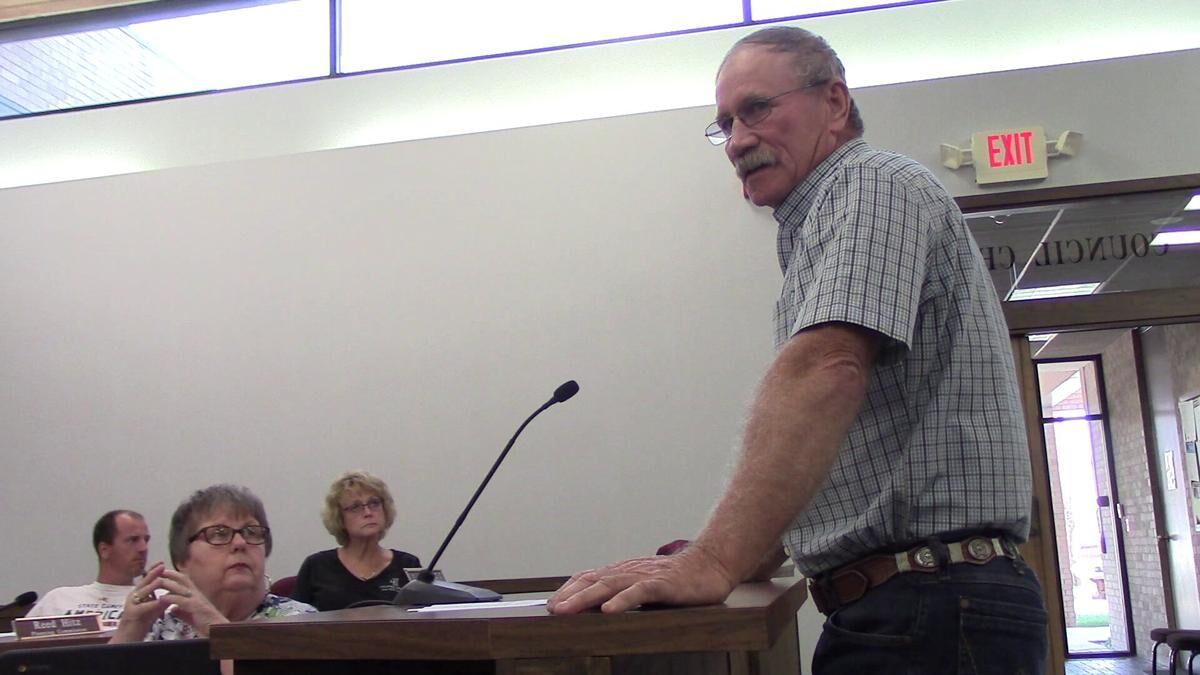 YORK – The York City Council has granted a special use permit to McLean Beef for a new meat harvest/retail facility at the interchange area.
This type of facility was not initially included in the allowances for the C-3 zone in that area, so formal action had to be taken for that to be included and then McLeans had to come before the city council to ask for the special use permit.
"We appreciate and thank you for the opportunity to apply," Max McLean said to the city council. "It has been a process. We want to start an animal harvest and retail store, we feel like there is a need in this community and we have been looking for an opportunity to expand our business. We found this property, we feel it is a good fit and will allow us to promote our product."
The location of the facility will be on the west side of South Lincoln Avenue, directly west of the Holthus Convention Center.
"All the animals will be housed inside, we will probably unload them between 6 and 10 a.m., and we are only talking likely 20 head a week with two days of harvest," McLean continued. "There won't be a lot of traffic, there will be some but not a substantial amount. This facility will be a USDA facility, we will apply for permits to sell retail meat, and we want to expand our work with the schools.
"The byproducts will go into a separate cooled room, so there will be no odors, and that will be picked up the day of harvest by a rendering company or by myself with a sealed trailer," McLean said.
He also explained the processes that will take place, as far as aging, butchering, cooling, freezing, etc.
"The retail area will be up front, as we want to have options for people to buy fresh, offering cut steaks, ground beef, etc.," McLean said.
He said there will also be a shipping area to help them with their online sales, as they "have already been shipping all over the country. There are a lot of ideas to make this a good thing for York. As far as jobs, we think between six and 20. We will be slow with that to start, but once we are going it could get up to 20."
He said he also felt they have met all the requirements they needed, regarding sewer.
"On the outside, we will have to add some new pavement, and tree lines will shield areas on the north and south," McLean said further. "When unloading trucks and trailers, they will back up to a rise, and once the animals are inside the doors will shut and the livestock will be inside."
Councilman Ron Mogul said he heard concerns from two people – "one was worried about smell and the other wondered if the city can inspect the sewer system quarterly. Those were the main concerns I heard."
"We can inspect the sewer system anytime," Mayor Barry Redfern responded. "And I think those are legitimate concerns as this is a commercial zone and we have to be aware of what will happen in the back of the house."
McLean said all necessary steps will be taken regarding the sewer system, with pumps and filtering processes.
"We have had quite a few conversations about this," said York City Administrator Joe Frei. "I'm recommending also that we include wording that says no outside holding pens, animals cannot be in a trailer longer than one hour, waste products have to be picked up in a timely and sanitary fashion, and city inspections of the sewer will be allowed, and these stipulations are only for this business and not for another should the property ever be transferred."
"All that is pretty much what we intended," McLean said. "If this is what you want, we will do this. I don't want anything to be changed down the road a year and then it will cost me more. If this is what you need, then yes, we will do it."
Council member Sheila Hubbard said she had earlier worries about odor, "because if there are any odor issues, there will be complaints."
"As far as the wash procedures, there will be many, and there will be specific sanitizing practices," McLean said.
The council voted in favor of allowing the facility to have a special use permit, with the exception of Jeff Pieper who abstained because he is professionally involved in the creation of the facility.
Be the first to know
Get local news delivered to your inbox!